How is that virus thing working out for you?
Not you. The CDC website is reporting about 6500 deaths, with them acknowledging that the numbers are based on the cutoff point from the previous day based on what state and local governments have reported. All that means is that their data is lagging, which explains the discrepancy
This lie brought to you by JoeThePanicker who asks - "Does anyone do more Corona posts than I do?"

Total cases: 277,205
Total deaths: 6,593

https://www.cdc.gov/coronavirus/2019-ncov/cases-updates/cases-in-us.html

Not updated Sat & Sun. worldometers updates numerous times daily. You had to search through some dead data to find that number from last week's 'Weekly Summary' you neckbearded hack 😂😂😂

Do try to keep up.
@
hlpflwthat
But I hear that Canadians are immune to the virus because they build up antibodies when their mothers bottle-feed them maple syrup. 😯
Nope. Try again. CDC reports almost 7,000 deaths.
The CDC does reporting based on vital statistics and therefore acknowledges the delay in updated data. Currently, they are reporting over 6500 deaths due to COVID-19 in the US.

Worldometer uses data provided by the European CDC for all countries, and collects data through other means, with daily updates.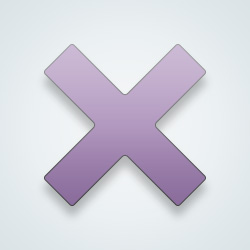 SW-User
The CDC website is saying 6,593 deaths as of today.
@SW-User Correct. https://www.cdc.gov/coronavirus/2019-ncov/cases-updates/cases-in-us.html
Well my little brother is staying at our step dad's trailer while I'm staying at home working. HIs body or his immune system is sensitive to the virus.

Overall nothing much
Can you give a source for that CDC number?
@
hippyjoe1955
On CDC.gov it says total deaths are 6,593. That seems pretty up to date. It won't exactly match other sources because the numbers are changing so quickly and not every site will update at the same time (more than 1,000 deaths a day at this point).
---
60,708 people following
Life
Personal Stories, Advice, and Support
New Post
Associated Groups
Category Members