Does New Year's put you in a weird mood?
I find it a difficult holiday. I'm full of introspection, feel like time is passing me by, and basically feel like doing anything but celebrating.
Kat, there are only two things you can do with those things in the past. Forgive yourself for them and learn from them.

Now, the future... THAT's something you can do something about. I want those things for you too (even that private wish that, of course, I know nothing about other than I'll just bet it's a gooder 🙂 ).

Sending lots of positive thoughts for 2019, my friend. Have a great year!
I think most people start the new year with similar thoughts. One thing that has worked for me is to list the things I want to accomplish in the new year, and every day do something, no matter how small, that moves me in that direction.

Good luck with your 2019. Make it a great one!
I think pensive would be the word I would use. And that probably seems weird to some people. I do the same thing. I kind of did that last night.

I hope you get all of those things that you want. You deserve them!

And happy new year to you also!
Wow! I have the same feelings almost exactly. I thought it was Just me. And it happens every year.
May all your wishes come true Kat and may 2019 be a year you look back on with a happy smile.
I could have written this for myself almost word for word. All the best to you.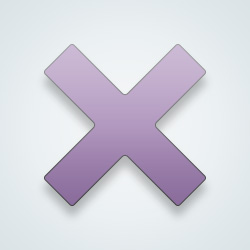 SW User
No. It's just another day.
I don't really think about all that. I have plans & i'm so close to having my career. It's something i've always wanted to do. But there's this unsureness?
I'm delighted to see the last one fade away.Everything seems fresh and new to me. Clean slate
Not so much, it's just another day. The only thing that truly changes is the date.

Happy wishes to you. 🥳 💖
New Years does the same exact thing to me. I get really depressed right around new years eve
---
20238 people following
Life
Personal Stories, Advice, and Support
New Post
Associated Groups
Category Members