Have you even found yourself in a very dangerous situation for you or someone else?
The ex came home from work and he wouldn't look at me and seemed wild eyed and crazy. I don't know why, but he marched right upstairs to our bedroom and I could hear him getting something out of the closet. I heard him go into the bathroom, and I crept up the stairs to peek at what he had been doing and I saw he had his shotgun out and it was lying on the bed.

If you had seen the look on his face..and I did..all I could think of was that he was going to kill me and my son and then kill himself. I ran into the bedroom and grabbed the gun. I ran back downstairs and I told my son to get out of the house, to stay out in the parking lot, and not to come back in until I came to get him.

Then I locked myself in the downstairs bathroom with the gun. I started to shake like a leaf. I think I was in shock. The ex came downstairs and started pounding on the door and screaming for me to give him his gun. I wouldn't open the door until I could hear from his voice that he had calmed down and sounded more sane.

When he finally sounded like a sane person, I opened the door, gave him back his gun...and he told me he only got the gun out so he could show me how to load it. Bull.

Then he told me the Iranians were in the United States, and that we had to defend ourselves.

Apparently his plan had been to load his gun and shoot Iranians from our condo windows as they swarmed around in our parking lot.

I am almost positive he was on drugs.
[@387713,4meandyou] My god! I would also be very scared. The single idea to have a gun ar home, it already scares me as hell but I'm not in the USA, so it's not easy to understand it for me.

You were very brave grabbing the gun from him and putting your kid safe. :-)

Care a lot of yourself and your kid. Drugs are very bad. They can make of your ex a person without control. 🤗
[@7533,twistermind] Thank you for your kind words. The ex is no longer with me...for obvious reasons, and we are as safe now as it is possible to be in this world. 😊
[@387713,4meandyou] I'm glad for you. :-)
i not only put myself in those situations but meet them head on, spontaneous free climbing and early morning ghetto walks to name a couple.

the trick is not to freeze, resist the urge and focus
[@7533,twistermind] i dont have much experience and if i wasnt so careful doing these things it would be more than fair to call me a total idiot, but everything i do is a calculated risk, not a simple flip of a coin, i just need to know i am capable of doing these things whenever they may show up and so i keep doing them whenever i spot one. it is important to be able to control yourself in any situation so what better way to train yourself than in dangerous situations that if done carelessly will result in permanent injury or death, real fear cannot be simulated.
[@397436,xSharp] You sound like this guy who plays the role in a surviving show. He puts himself in all kinds of surviving situations and it makes me wiser and stronger.

On my part, taking a couple of beers is already a risky situation. Lol!
[@7533,twistermind] those are my favorite kind of shows, suvivorman is awesome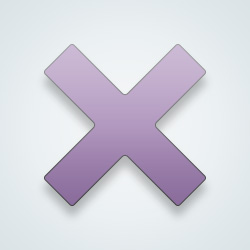 SW User
Yes.
I froze. I literally froze.
[@7533,twistermind] hopefully never need to, but if so hope I've learned to respond differently
[@503655,AnnSteve] You will do or won't. Don't feel ashamed. Noone knows how this situation you faced to was.

Do you remember the guy who came into the cinema with guns in Aurora? I'm sure that I would be petrified.
[@7533,twistermind] yes, my family lives there
[i][c=#BF0080]Many times, I'm a New Yorker.. My response was to protect myself every time. [/c][/i]
[@7533,twistermind] [i][c=#BF0080]I was raised in the Bronx 😹[/c][/i]
[@1980,MellyMel22] 😂 So, I guess you are a survivor and noone can put his feet on you.
Cool!
[@7533,twistermind] [i][c=#BF0080]We all are in our own ways 😸[/c][/i]
[@475466,iMystery] Thank you, sweet!
You know why you don't have any dangerous situation to talk about? Because, you are the danger yourself. 😂
[@7533,twistermind] 🤣 Hey that is soooooo FUNNNY!!!!!!... but I guess its also probably sooooo true too 👀
[@475466,iMystery] You see. Confirmed! Lol!
---
30656 people following
Life
Personal Stories, Advice, and Support
New Post
Associated Groups
Category Members