I just found your commentary here. Brilliant in every way! It echos my thoughts as well. Especially in regards to the N95 masks which should have been made AVAILABLE in the early stages. I listen to Gov. Cuomo's daily news conferences often. Are you a New Yorker by any chance? I wish that NY and the other states highly infected find their way past the peak asap
No one should shame anyone for taking the precautions they see fit. As you say it's not their life & we have every right to live & survive this as we consider appropriate. Live & let live, respectfully. Hope you are all good now. 🙂
You do what's right for you. Anybody who would shame you is stupid and immature. Not to mention totally blind to your feelings of anxiety.
There are those who are trying to shame people who have N95 masks because of the shortage for medical professionals. I bought mine before there was a shortage, and I only have a few. They are the kind asthmatics wear when outdoors to protect from pollen and dust, but also viruses. I have asthma, and cannot breathe in these particles without developing a respiratory infection, and that's without Covid-19. In my mind, protecting myself means I become one less patient taxing the healthcare system. @
SmartKat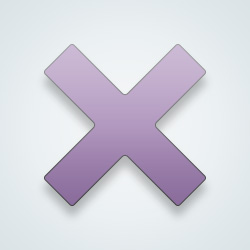 SW-User
I would never shame you my friend. I'm glad you're still with us. 🤗
No shaming here. My wife has only gone out of the house the last two months for blood tests at a lab. We have practiced isolating for the last few years during flu season. Now I have added a decontamination process for every time I return from the store. Anyone who has underlying conditions or as in our case a compromised immune system needs to take every precaution possible. Stay safe and healthy!
---
20,210 people following
Health
Personal Stories, Advice, and Support
New Post
Group Members