This post may contain Mildly Adult content.
I'm having a month long period. Why?
I have. Used to be a real problem in gym class, where, if you had your period and didn't want to shower publicly, you said to the gym teacher, who stood there and made checkmarks by your name: Regular. She would answer, you were regular last month, and the month before that. Yes, and I'll likely be regular NEXT minth, too.

One period lasted eight months and I thought I might bleed to death, but I didn't.

That was in the Dark Ages of rural gynecology. My issues turned out to be endometriosis and polycystic ovaries.

My periods were entirely unpredictable and usually started right out with heavy flow. It can be awful and you have my sympathy. I'd hug you if I could.
@
ImGladAgain87
'Regular' always struck me as dark humor.
Not sure if it's still true - I had a hysterectomy at 34 and birth control went off my radar - but it USED to be true the Pill could do a lot to regulate that.
I can only think of PCOS. Hope nothing more serious than that.
I think if you miss 3 periods it's only normal to get one damn long period combining all 3. I'm guessing you have PCOS.
@
Asmae
Okay, thanks. I will look it up.
when i was 30 i would bleed off and on all the time. and also during sex - no one could tell me why. i'm 41 now and i am normal now. i only bleed when i'm supposed to
have you been on a diet or changed the way you eat?
@
ImGladAgain87
if you suddenly restrict calories, or seriously change the sort of food you eat your body can go into a shock thinking its a famine and the first thing it will shut down to preserve fat and muscle tissue is sex hormones, mood hormones and hair and nail growth.. because these are the least important functions to stay alive. its usually temporary if your new diet is otherwise healthy and vitamin rich then your body will adapt... if you are simply just starving yourself then you will lose your hair and muscles
@
PinkPowerRanger
Thanks, I'll keep this in mind. I'm not starving myself or anything like that.
@
ImGladAgain87
i changed to low carb diet and my period was all weird for 3 months. now its normal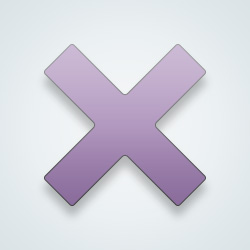 SW-User
PCOS, or some other hormonal imbalance. I would get checked out just to be sure.
You need to see your GYN not get advice from us. Could be anything but needs to be evaluated
---
21,552 people following
Health
Personal Stories, Advice, and Support
New Post
Associated Groups
Forum Members