Are doctors suppose to be brutally honest?
I'm guessing this isn't the first time her doctor has had this conversation with her, unless she just put all that weight on or hasn't been to a doctor recently. Maybe being "nice" about it hasn't worked. It's a touchy subject. I personally am not a fan of stick figures. But, people are trying to get so far away from fat shaming that they're practically glorifying being fat. There comes a point when one's health should take priority.
@
AcidBurn
she lost 20 pounds so far yay! I guess that harsh talk worked.
@
BeautiyRose96
Good! Your doctor is there to keep you healthy, not be your friend... sometimes the truth stings.
@
AcidBurn
Yeah. I told my friend her doctor had a point and it is going to affect her health and stop making excuses. She had the look on her face when I told her. I wasn't rude.
The evidence shows actually that making somebody feel ashamed of their weight is most likely to result in them gaining more weight. There was a study done at the University College London and you can read about it here:

https://www.eurekalert.org/pub_releases/2014-09/ucl-sd091014.php
@
AcidBurn
"In a study of 2,944 UK adults over four years..." Come on now, that's three lines in! The survey was part of a study.
Did you literally ignore the whole article aside from the part which looks like it aligns with the ideas you already hold, when taken out of context? I think you should look into this more.
@
Magnolia
Unfortunately I did waste my time reading the whole thing. [quote] The data are from the English Longitudinal Study of Ageing, a study of adults aged 50 or older. [/quote] They used data from a study to populate their survey. And only people 50 and older?! What about those under 50? How often do people over 50 develope things like anorexia or bulimia vs people in their teens? Those are very serious disorders caused in part by fat shaming. They do a lot more damage than [quote] people who reported weight discrimination gained 0.95kg [/quote]
Not only is it completely irrelevant to this post, but there's no science behind it. They asked people if they thought they were discriminated against in any of five specific ways because of their weight. Maybe "people act as if they think you are not clever" because you really aren't clever. But, if you decide to blame it on being fat, that's how their survey records it.
Again: [quote] Because this was a population survey and not an experimental study, it cannot conclusively confirm that the positive association observed between discrimination and weight gain is causal. [/quote]
A good teacher uses tact or else they might as well not even bother. There are times when you need to be honest, but care and understanding is the only way to make it stick or else you're just more mean, nasty sod to that person.
@
Allelse
Sorry I meant to write doctors. My mistake
@
BeautiyRose96
Well still, I mean I think honesty and tact is the way to go if the doctor does actually want the person to change. People being people and such, a bedside manner does speak for itself.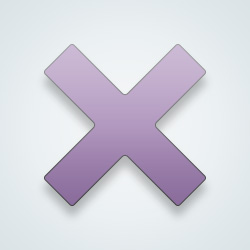 SW-User
honesty is good but so are bedside manners
---
21,587 people following
Health
Personal Stories, Advice, and Support
New Post
Associated Groups
Forum Members