This post may contain Mildly Adult content.
I hate it when someone calls me paranoid...
You sound a little nuts but that's just my opinion 🤷‍♀️
Pretty much everything we do in life is faith-based. We see it in Pavlovian conditioning, Bayesian thinking, and in Skinner boxes. Time and time again psychology experiments show us that we process the world not by applying cold, unfeeling reason, but through our intuitive sense of trust in it.

When things happen to violate that trust, we adjust our worldview into being more skeptical, more critical, and even sometimes more paranoid. There's no real right or wrong level of paranoia because your experiences differ from the experiences of someone else. You are more aware of certain elements that others are not because their focus is weighted towards different elements of a situation.

I'm certain everybody would be a lot more cognizant of dangers if they survived a kidnapping. That's how human beings operate. We adapt our thinking to our experiences and exposure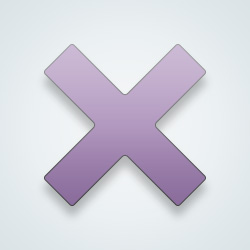 SW User
It's understandable after what happened to you. I'm sorry .
I guess people judge based on what they see as average. I know it's hard but a lot of times we just have to take the high road and understand them if they can't understand us..
i understand your psychology as its much better to be careful when going out late ...However , you must be safe which is important. As such you should be careful,protected , of your surroundings wherever you move.
Another thing you must know"::: people who call you (whatever) are idiots who have never undergone thru the traumatic experiences that you have passed thru ....
at any time you feel jittery and insecure ,,,chat with me as i have human psychology in mind.. ...
Paranoia feels different than regular fear. I've had it as a med side effect. There is a big what if component.
just because you are paranoid does not mean they are not still out to get you
---
16083 people following
Similar Worlds
Personal Stories, Advice, and Support
New Post
Group Members