Anyone else bothered by the weird stuff they posted years ago but don't want to delete it?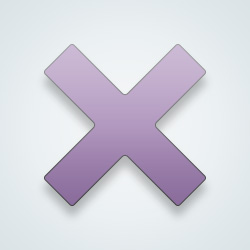 SW-User
Sometimes when I do a search for myself online and find some reaaaaaaly old posts in some dusty dead corner of the Internet, I want to go there and delete them, but then I think, it's not too bad, and leave it be. But the person I am now is far and away the person I was then, and yes, you're right, life is iterative, evolution.
@SW-User I never really delete things I posted. I'm sure somewhere out there is my very first blog that's nothing but shitposts that I can't find. It's extremely easy to find things from 2010... the first thing I uploaded to YouTube was in May of 2010. The last thing I uploaded to that channel? 2 weeks ago. 638 videos since the beginning (plus 65 on my more recent music specific channel) and they all track my evolution as a person... so why censor myself? I never faked any aspect of myself. I'm the realest person you'll ever meet--there isn't a single facet of myself that I present that's fake. However I'm multifaceted so trying to judge me based on one cluster of posts I make is fallacious, especially due to my wavering personality due to being bipolar.

One of the reasons why I never cleaned up my internet presence is because I was always real and I post so much of myself to the internet. Poor move, sort of, for opsec purposes. On the other hand, the chances of brain-to-computer transfers being a thing during my lifetime is slim to none... but they say that when AI becomes complex enough, for people like me who post their entire life to social media and are honest about it... they can create an AI that scans their entire Internet presence, analyzes their personality, and creates what's basically a functionally identical version of myself. Yes it won't be me... but it's the closest thing I will have to immortality.
17,139 people following
Similar Worlds
Personal Stories, Advice, and Support
New Post
Community
Similar Worlds
Group Members