Is your profession respected?
Yes my profession is pretty well respected. But at times, manager insulted me unnecessarily and few people tried to pull me down at work. But now I know how to give them back a good answer.
I guess I'm just lucky...

Everyone (my clients) say they love the products and always post positive feedback about the quality of the products I make.

I can say without reservation that for the past 25 years I have had one of the best "jobs" ever. Where else could you get paid for playing with what essentially are toys??

Even though I reached SS retirement age several years ago, I still look forward to waking up and going to work every day....
In general I'd say my profession is, but clients are human too and sometimes they need someone to unload on when things aren't going the way they'd like.

I guess that's why they pay me the big bucks. 🤣 (that's supposed to be funny)

The trick is not too take it personally.
@
FrozenWasteland
I try but it's really depressing. I for one really try my best. As a team we do too. It's a lot. I'd never go to their place of work and behave this way. People need to be more considerate and self aware.
To some extent yes. Working in IT sucks but at a court house, it's kinda cool too.

I've had people call and ask as to how to download files from the web browser 🤦🏿

This is actually relatable. Even if we deal with servers. This is unbearable at times.

[youtube=https://www.youtube.com/watch?v=rksCTVFtjM4]
Same in my position I feel we are the emotional punching bags for the clients and the other colleagues. It's tough taking the abuse day in and day out.
Power Plant Operator/Mechanic. 😎

Coal may be on the way out, but We keep the lights on and the Heat pumping.

Very hard and dangerous work, but it's why I get the big bucks.
Hmmmm....thanks, I think, to the 'IT Crowd' and others like it, people seem to think we're all geeks....

Some are, that's very true.....but some - like me - just like chasing the Rainbow Unicorn!

😘
Most people claim they respect my profession but their actions reveal a different truth
It is in theory, but not financially speaking.
Of course -- doesn't everyone love a retiree?
Most respected..happy to have been their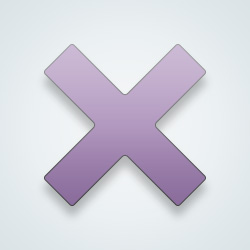 ---
22,324 people following
Community
Personal Stories, Advice, and Support
New Post
Community
Doing Good
Group Members