[SW PSI] A preview look at what is coming...
@
SilkenMist
I Block boring people who make my feed boring
@
SilkenMist
but thats the perennial elephant tree in the room
is it us or the thing? And it will never be answered and the need to communicate will rarely be satisfied on internet social media and blah blah
back to the "Prisoner" tv retrospective 4 me now
The need to communicate in these times is probably the most vital, and the unmet need is making a lot of other things just stop,
@
SilkenMist
I block no one. Nor mute anyone. Nor am I likely to use these options.
Just showing what to expect.
People have actually left because of no way to even slow certain things down. Like politics and religion.
The mute option is unique though. It really doesn't block.
I'm not against reorganizing the groups but why so many and why so silly? And why be so stringent on where people posts? It just isn't that important nor does it actually serve much useful function.

Like just have a few broad categories and be done with it.
@
DeWayfarer
1) Go to the post you refer to as "your help file".
2) Search for "Experian" on the page.
3) SEE THIS:
Note the fourth item.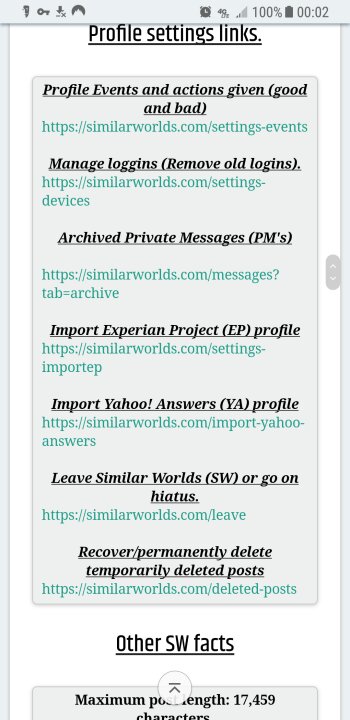 @
SomeMichGuy
found, edited, and corrected reply above! 😆
---
24,401 people following
Community
Personal Stories, Advice, and Support
Associated Groups
Forum Members