Okay serious question right
Since there are actual Laws on the Books here in the USA, Technically you cannot be denied any job based on education, Age, Race, Sex (M, F, Other), Politics, Religion, or Sexual Persuasion.
@
LostNForgotten
Not in preventing someone from getting a job. Right to Work Laws pertain to current employees, unless a Union is involved.
If you are skilled, you are most likely to be valued. There is a skill shortage in many industries. But if you are unskilled, i think your just gonna be expendable. Your just a pawn in the game of Life!
That has been my general experience. And not only that it's that these jobs are usually very labor intensive and unhealthy working environment with loud noises and toxic chemicals and if they see that you are able to work in that environment then they work you non stop 14 hours 7 days a week including holidays and then call you crazy when you breakdown and then they treat you like shit until you finally quit so that they don't have to pay any severance.
@
LostNForgotten
Here in the USA, it's illegal to 'force' someone to work more than 12 hours a day. Volunteering to work longer hours or persuasive volunteering is not prohibited. And working more than 14 days straight is also illegal. Research the Laws. How do I know all of this? I was a Former Union Steward at one point and had to know the Laws and Regulations regarding Labor. Plus, found out that these Laws pertained to ALL Jobs, Union or Non-Union.
@
dakotaviper
It seems like every company I've worked for they are over stressed and they are always asking for extra work. But when i did work at a manufacturering plant I did work 14 hours or more and over 14 days and was told that it was mandatory so this is good to know, thank you man ✌️
But another problem I have is that even if you say,"no, I don't want to work the extra hours." It feels like they put you on the chop block. So it's always easier for me at least to just do whatever they say.
@
LostNForgotten
You do have to work crap jobs for a while til you find one that will work out in a big picture way, but you will always be replaceable.
What you get from those crap jobs is time in the saddle. Work experience. Proof of good attendance mostly at first. Makes it a little easier to get the next job.
If over time and hazardous duties are your reason for looking for new work be honest and tell you next employer.
Never say you quit a job. Unemployment puts burden of proof on the company.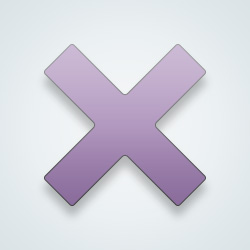 SW-User
I think everyone in life is replaceable. Education or not.

If you don't make it, someone else will
I just care if you value yourself tbh
@
HannahSky
I do. I pay attention at work and I try to learn as much as I can.
For the most part you are nothing more than a machine to them.
But how should it be???
You are only there to produce a product not because your witty and sweet.
From what I hear from you and @Reject working for Amazon, they really don't.
---
24,401 people following
Community
Personal Stories, Advice, and Support
Associated Groups
Forum Members