Do you know anyone with fibromyalgia? And is it really so bad to where a person is totally disabled?
I know a lady I work closely has it. She works so I guess it's somewhat manageable for her. She takes a lot of time off tho for that and other various medical reasons
Well, I work with a bad back.
By the time I get home on Fridays...it can be killing me .
But...I need money to live 🤷‍♀️
Same here. I have major lower back and spine problems and still go to work everyday and bust ass on laundry and taking trash out at the hotel I work at. My legs go numb if I stand more than 5 minutes. I have even known people with cancer and in the middle of chemo that still went to work so really there is no excuse for her not to at least try to work part-time
Fibromyalgia is kind of a lazy diagnosis doctors give sometimes when basic tests come back normal or the patient is too poor to afford advanced testing. If she's that sick, it might be something else.
This message was deleted by its author.
I've never heard of fibromyalgia before but a lot of disabilities come in different forms. No matter if it's a physical disability or a mental one, there is often degrees to which it effects someone.

Feeling that someone should "put in more effort" is likely to just piss anyone off who has that condition. It's like saying to anyone with depression to "just get over it" or "smile" or "be thankful for what you have". It just doesn't work that way. If it was that simple, it would be done.

Why does it matter to you how much they get? 850 dollars a month is barely anything, anyway. And maybe they're fine the way they are. Why does it matter to you if someone else is allegedly struggling? It's their life, they can do what they want with it.
I guess because I'm tired of me and his mom, and strangers on his twitter helping them out when SHE could be making a small effort to help them out. I've tried to make the point to him that there are others out there that are even worse off than her and still go to work. The thing is they both like to baby each other and feel sorry for each other each day. It's just one big unnecessary pity party. She's going to college online and had been for a few years. So she must be planning on working someday. Why not now? Everywhere you go now you see Help Wanted signs
Fibromyalgia is a very painful disease. It can be managed with a physician's care. Does she see a doctor regularly?
I knew a girl who was diagnosed with fibromyalgia, I kept telling her that all her symptoms look a lot like extreme magnesium deficiency. after a long time of suffering and taking medication that didn't work she finally got her magnesium levels checked and she was extremely low. she started taking magnesium and her symptoms pretty much disappeared. I cannot generalize based on one case but I suspect that "fibromyalgia" is the name given to a group of symptom that develop in certain people because of magnesium deficiency and that certain people with high levels of stress are more prone to it because stress affects the way the body processes magnesium. exercise, a proper diet , avoiding sugar and caffeine, taking magnesium and lowering stress is the way to go because properly managed a person can totally be active and have fibromyalgia. my friend became a yoga teacher.
[@9310,reflectingmonkey] Low magnesium can make a lot of mess. The worst is that even if you might be deficient it won't always show in tests because intracellular magnesium is not tested.
Fibromyalgia is different for everyone. It's a chronic pain illness. You have no idea how bad it is for her. Maybe instead of criticizing her you could help by encouraging her to seek help so she can manage her illness better. I have chronic pain so I know how she feels.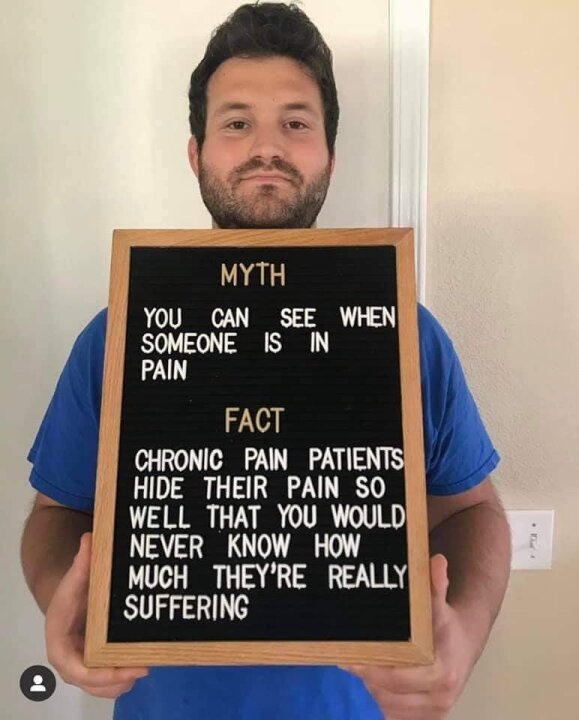 ---
21740 people following
Community
Personal Stories, Advice, and Support New Post
Group Members