Whats your favourite pokemon team?
Ooo i like this Q soo my one legend is mew

Mew gangar charzard dragonite gyrados and CLEFAIRY!!!
[@17829,TryingtoLava] cool and strong team damn :)
[@16938,popmol] i wana be clear thou NOT clefable! Thats her choice thou #righttochoose
[@17829,TryingtoLava] but of course :) whatever you prefer!
the games 3 starters. changes by generation.

then a marowak coz it's my fave.

pikachu(Light ball) / Raichu(Life orb)

and the last slot is usually reserved for tm/hm slaves or the games cover legendary.

i end up making this team in almost every pokemon game i play :D
[@863013,bugeye] haha since i could play around generation 3 yet didn't have my own game until generation 4 so my garchomp is favourite! the champion was scary!
[@16938,popmol] *Cynthia flashbacks* (◉︹◉)
[@863013,bugeye] i couldn't get past her she was tough! but i was like 9 or 10! i had a lot of trouble with the stone one too and the bug vespequin!
you are my favourite pokemon thats all im.gona say
[@1204467,xuxuguinhu9] i'm here at +- 1.85 m but i can sit on the ground and be cute xD
[@16938,popmol] im sure you are cute in any way 😋
[@1204467,xuxuguinhu9] well i won't see myself that way but if you are a popmol/liam lover like you say you are and if its similar to a catlover liking anything a cat does i'll be very cute with my popmol/liam behavior!
hitmonlee charazard Poliwrath alakazam arcanine gengar
[@16938,popmol] that's my usual team when i play a pokemon game well if i can get them in it
[@772167,GeorgeTBH] well its a good team :)
[@16938,popmol] thanks :)
It would be an electrical team led by Electabuzz
[@3118,Pfuzylogic] haha well still good choices :)
[@16938,popmol]
I sometimes include gangar, very powerful introduction to a new character.
[@3118,Pfuzylogic] gengar is very powerful and fun!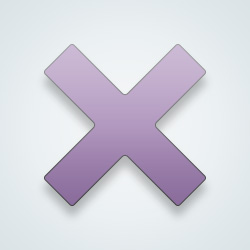 ---
21494 people following
Community
Personal Stories, Advice, and Support
New Post
Community
Doing Good
Group Members