Look whatever it is up on YouTube and just do practice answers until you get it
[@25801,DeluxedEdition] that's actually pretty smart thank you so much my friend
Practice doing all the problems you can do. A pattern will evolve and you will start to repeat the pattern.

Learning the pattern is learning math

The ONLY way to learn is via repetition of practice
Math does ROCK! Sorry, I can't offer help beyond "practice makes perfect ", the coolest thing about Math is it is 100% honest, unlike words.
I love mathcore, yea. It rocks.

Also what math?
Geometry algebra to me it's hard lol [@19840,MalteseFalconPunch]
[@675132,Vh1979] Geometry algebra?
Well one or the other a c to learn to read letters and numbers together maybe I'm not that bright lol [@19840,MalteseFalconPunch]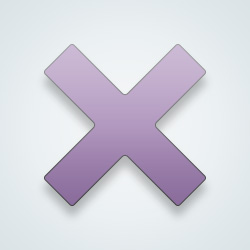 SW User
You look so familiar it scares me
Try a tutor where you go to school.
I moved to riverside from Laguna beach so I'm trying hard at CBU[@14748,Zebrawl]
https://www.freemathhelp.com/geometry.html

https://www.thegreatcoursesplus.com/lp/t2/algebra?utm_source=Prospect_Search&utm_medium=Bing&utm_campaign=1001096&mkwid=s_dm&pcrid=&pkw=free%20algebra%20lessons&pmt=e&c3apimn=&intent=&msclkid=4a2c45606f7917c6c2f825e5601d230e
Thank you!!!! That's actually extremely helpful [@663519,Mamapolo2016]
[@675132,Vh1979] Good. And good luck.
Thank you miss [@663519,Mamapolo2016]
https://www.mathsisfun.com/
---
21529 people following
Community
Personal Stories, Advice, and Support
New Post
Community
Doing Good
Group Members