Are people of different races not honest with each other?
Inconclusive.. just because your friends and people you know aren't able to be honest with you doesn't mean anything.. and regardless of whether they are or aren't able to be honest with you - they may not be able to speak for their *people* or any other people... and.... even if they did... this doesn't mean that *races* are dishonest with other races..

Just too vague and inconclusive
[@7167,Adaydreambeliever] I never said my friends aren't able to be honest with me, I just wondered it... for all you know, that is how they feel.
[@712527,AgapeLove] lol well I never meant as such that they aren't able to be honest with you either...but it is a possibility.. we all know sometimes we are more careful and cautious around friends.. perhaps they don't want to bring up awkward things..

I did consider the possibility they feel that way.. but said that they don't necessarily speak for their *race*
[@7167,Adaydreambeliever] Okay, im glad you clarified that and didn't mean that. And I agree, it's inconclusive and my anecdotes don't mean anything really.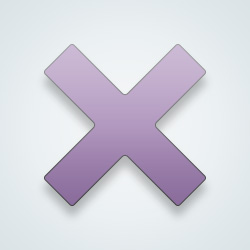 SW User
I wouldn't doubt their honesty; there's just a wide variety of opinions out there and, for example, Native Americans aren't all going to feel the same way about something and whether it's offensive. The problem comes when you try and make a definitive statement like "Native Americans are offended by Pocahontas". Whose opinions do you take into account then?
WhO GiveZ a ShiTz
U eitHer Ugly or Lookerz
Or Poor or RicHEZ

ColoR NOTz matteRZ
[@7167,Adaydreambeliever] HookerZ PuZZY De ReaLZ ThinGz if u PayZ weLLZ NuFF, anDZ checKZ TheYZ NOTz ladYz BoYZ
[@467787,DonaldTrumpet] What if it escalated quickly because i'm trying to be provocative unnecessarily since I'm a bad person? And what if it didn't matter how I became angry at the world, because our species is still superstitious, with a black and white worldview; do bad=get bad; do good=get good, and that's all we know because we assume we wouldn't be like that if the shoe was on the other foot
[@712527,AgapeLove] I thinKx U is cunTfuseDz HuneyZ
It's more subjective when it's not overtly or intentionally racist.
---
21343 people following
Community
Personal Stories, Advice, and Support New Post
Community
Doing Good
Group Members