Bad childhood experiences
Absolutely not. Far too many children have had nightmarish childhoods throughout history and not only survived, but became valuable and effective adults and parents.

Whatever was done to you was NOT your doing and NOT your fault and is not a reflection on the person you are or the person you can be.
[@663519,Mamapolo2016] just trusting issuies
That makes sense. The trust muscle is like any muscle. Start exercising it slowly and carefully.

Trust somebody to show up when they say they will. Then trust them not to embarrass you at a coffee shop. Slow but sure. [@11430,Thesunisout]
[@663519,Mamapolo2016] 👍️💗🤗🌹
Depends what they were and how badly they affected you.
No, not if you have overcome issues that might have come from what you'v been through. That can sometimes be very difficult, but always possible I believe, especially with a bit of professional help. :)
The scars remain, but it's up to you if you want those to define you. I didn't. I rose above my demons and I don't let them captivate me. As an adult we always have a choice.
Generally speaking, probably yes in some way.

If you're lucky or the experience wasn't too painful/damaging then no.
[@580386,Starcrossed] I just feel I dont connect with people unless they have been though something similar.
It shouldn't. If you continue to focus on the fact that you're "broken" then you stay in a victim role.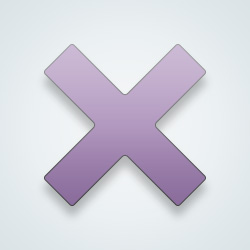 SW User
For some its like butterfly wings: once touched, they never get off the ground
No, the idea of "damaged goods" is just incorrect.
[@8638,MarkPaul] I think so too, I have over come all of it but it has left me different and something I will never get back.
[@11430,Thesunisout] Exactly. We can (and should) certainly overcome our past experiences that left us traumatized. But, they don't simply erase themselves. While it's nice to fantasize about restarting with a "clean slate," each of our experiences are indelible... even the ones we have blocked from remembering. On one hand and perhaps the bright side, that makes us who we are, but it does leave us "damaged." That being said, it doesn't have to be a death sentence, so to speak. But, the cold reality is, the damage doesn't disappear.
Nope. Our past is the past.
---
21343 people following
Community
Personal Stories, Advice, and Support New Post
Community
Doing Good
Group Members