Whats the most you would pay for headphones?
How about this price[image deleted]
[@2835,wearinggirlsclothes] woooooooooow
The most I paid was about 20.99 or so when I was a teen. Now I just get em in the 5-10 range. They work just fine.
If they cost more than a hat forget about it. 🎩
I only have bose. I got beats once and they were broken by no fault of mine within a couple months and customer service is terrible and did nothing. Bose is the opposite.
[@694705,LAlexV] how much did you pay for them? Are they the quiet comfort 2?
[@776330,Vikesfan06] nah they're the soundlink i got them for around 200.
I don't use earbuds. I buy studio headphones. I bought the Audio-Technica ATH-M50x last year for about 150 and they're awesome.

Just my opinion, Bose and Beats, that shit is ridiculous.
I'm looking at £300 for some active noise cancelling cans, but I probably wouldn't pay more than £125 for a standard set. If I was involved in music production, I'd probably go a lot higher.
I don't know if they do, I knew a teen who wanted an expensive set for a gift and she got them, sold them to a classmate a few months later for about $50.
Most I have ever paid is £15.99 for headphones I don't think would spend anymore than like 29.99 as yes £300 alot of money just for headphones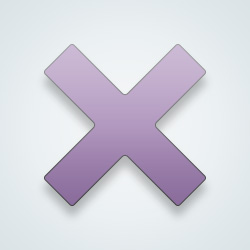 SW User
I have bose headphones but got it as a gift 🎁 and no I wouldn't pay for them that much.
Some expensive headphones sound really good. But not Bose or Beats.
[@789477,BrattyMel] what did you get?
Beats [@776330,Vikesfan06]
I prefer earbuds. No more than $35.
---
22024 people following
Community
Personal Stories, Advice, and Support New Post
Group Members