Is it inappropriate to be chatted up by a member of staff that's supposed to be looking after you before your interview?
[c=#800055] jeez how uncomfortable..
[/c]
[@35501,StrawberryBlossom] I'm not sure if that was his way of trying to rectify the mess up they made. But either way it was even more awkward when he was giving me his instagram in front of the other candidates. Two of the girls just kept looking over.
[@305137,Justlilyg] [c=#800055]the whole thing sounded awkward! He should've stopped if he saw you not responding. [/c]
[@35501,StrawberryBlossom] I perked up when he mentioned getting tea because his stomach growled, we both mentioned not having breakfast. But when he said "we should exchange Instagram's, that way we can exchange portraits for prints and stuff, whatever you need really. I was like really?! You write yours... 😕😓😦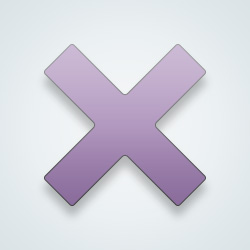 wow shades of desperate not that you are nt worth flirting with , but theres time and place . 😇
[@644861,english] it's funny,I told a friend and he's insisting I go for it... even if I fancied him, how many others has he used that on, and I don't like being beholden to anyone especially when it comes to my career.
[@305137,Justlilyg] not the best way to start a job, but good luck .
[@644861,english] exactly, I think he was just over compensating for their massive cock up- Sending me to the wrong venue.
Tried to smooth things over but used the old flattery trick, luckily I'm not so easily won over.
---
Suggested Posts
21733 people following
Community
Personal Stories, Advice, and Support
New Post
Community
Doing Good
Group Members