I will rather talk to Afghan people with whom I had lived .
Obama created ISIS and funded it through is insane cash gift to Iran. Biden gave the Taliban more power than they could have dreamed. The Taliban will do as the Chinese say. They will allow poisonous runoff from the lithium mines to toxify rivers and ground water, because anyone that challenges them will die.

Democrats knew every woman in authority would be killed as well as every homosexual. They did this on purpose.

This isn't America. Not the America I grew up in. If this is what America is now, I don't want any part of it.
[@544870,IronHamster] Yes many american people are great .

Or else why I like good hearted people of Usa .


Because of them Usa is good ,

But there are so many tyrants , oppressors and cruel .

Because of power in politics , and in business , and in trade , and in entertainment industry as well , bad things are instilled in lives and heart of people .

Taliban is known for killing innocent men , raping corpses of dead women , giving woman's flesh to dogs ,
Killing kids . It is disgusting .

Pakistan had been making guns and bombs for Taliban , it is not china directly affecting .

Taliban is son of Pakistan , and also most guys in taliban are pakistani .

China and Saudi may also be affecting it .

But all the terror and crime of taliban is funded by pakistan .

And osama was sleeping comfortably in pakistan .
Usa also gives $billions every year to pakistan in name of poverty .

And now Usa had given governance to terror people , so Afghan people are really scared it .
A reason why so many kids were separated or lost or dead .

Not know about homosexuality in Usa , but they must not trouble any authority as well .
its not like americans did that all themselves personally .. our government does whatever it wants without our opinions .. i think generalizing people is wrong because everyone is an individual despite their surroundings.. but i can understand your disappointment in certain american attitudes and their bias and ignorance... everyone has their own .. its the human way that people see things from their own standing and view
[@209334,MadBossFTW] My country is still innocent of any crimes .

But I m friend of millions of Afghan people who didnt deserve it .

It was a Foreigner Arab osama who destroyed your building , and then he hid with Taliban .

Saudi is already friend of Usa , to whom Usa supply guns every year to kill yemeni .

And here Osama came and hid with Taliban .

Afghan Army was already fighting against Taliban and Pakistan . It hated Taliban and Pakistan .
But when Usa laid a guardian hand on Pakistan , Taliban only became powerful it .

Usa's son pakistan made comfortable bed for Osama to stretch in ,
but Usa anger and rage was fell on Afghanistan , and millions of people were killed , while Taliban killed millions of people also .
[@1211871,Max13] but you don't think that previously the americans prevented the Taliban from killing more people? personally i think that biden is anti american and is doing everything in his power to bankrupt and destroy the country .. i never voted for biden or trump or hilary or any of those people so.. dont think all americans agree with everything either because we dont.. how can you blame us for doing nothing when you are doing the same
[@209334,MadBossFTW] I m doing the same ?


Well you are blind to read , even in post I said , and twice in comments I said that I do not blame every one .

Not every one is bad , many people are good .

IronHamster is good , many people are good , and human .
There are good humans everywhere , and compassionate people as well .

But you still bite .

But for уоur bitе , still I had not mentioned yet the 80% of native american population found in grave , and their countries are still not free of colonialism .
---
246 people following
Groups
Personal Stories, Advice, and Support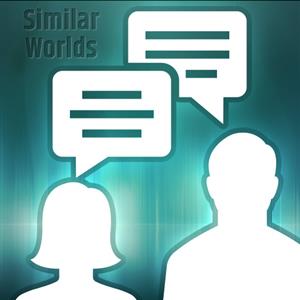 New Post
Other
Associated Groups
Category Members