What is your take on good karma and bad karma? When you secretly wish ill on others, even if you don't act on it, does that make you bad?
If someone throws rock on you, there must be a reason behind his act. The law of karma starts from the initial thought, yes the thought, not necessarily the action. And that answers your second question. And actually it is the intentions that are more important and also carried as your bad karma.

If you can't keep yourself from throwing back the stone, it means you neither believed the law of karma nor the state police. Reporting an act of crime to police is definitely not a bad karma.

Yes, It is hard not to sin, that is why your accumulated bad karma never comes to zero. And that is why you take the new birth with your past life karma and you may start cursing God in your next life that why is God unkind to me when I have not done bad to anyone.

In what ever life you brings the your accumulated bad karma to zero, you are freed from the cycle of rebirth. Otherwise you will be sent back to purify your consciousness and bring down your karma account to zero. The problem here is you don't know your current balance of your bad karma, so the solution is simple to keep on doing good karma.
When did you become a vampire? I think everyone wishes bad things to happen to people that miss treated them. I think it's an evolutionary tribal thing that we can't help but have. The thing that makes you a bad person is if you act on the desire to get revenge.
@
LostNForgotten
Idk when I became one hahahha.
It actually feels nice to know others go through this too. But still, Idk. It feels like a bad thing to do even if it tends to be stress relieving sometimes.
A karma is made up of two elements. The action as well as the intent behind it. But regardless of your intentions, action has consequences.

Consider it like jumping off a cliff. It makes no difference what your intentions or beliefs are; the outcome is the same. Death by impact.

So, what does a good intention get you in this situation? It determines your mental state between the point of action and the point of impact. If you have strong beliefs, you will feel confident and peaceful in your thoughts. If your intentions are genuine, your mind will remain in a content, happy state.

But the consequece is the same. That is the law of karma.

Also Karma manifests itself in three ways. Action, words, and thoughts, each of which has a consequence and leaves an impression on your inner nature.
That's a good question. I have asked myself countless times if ill-wishing a bad person is wrong and if I shall suffer bad karma for it. For instance, when a pedophile rapes and kills a child, is it wrong of me to wish him death and in doing so, have I compromised my own fate ?

Well, I have come to a (personal) conclusion that evil will try to make good people fall into its trap by making us commit evilness as well that often comes in form of revenge and ill-wishing whether we are victims, direct or not. So I have decided that every time I feel like flinging evil-doers off to the pits of hell...all I need to say is " May you get what you rightfully deserve!" ☺️
I think setting boundaries is a given. But there's ways to protect yourself without going after someone.

I don't believe in revenge because a person who's character is dissapointing don't deserve that much of my attention.

I rather lay more focus on the people who appreciate me and needs me.

As the saying goes "I only fight people I care about enough to have a conflict with"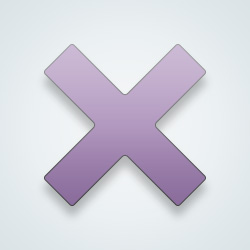 SW-User
I feel like evil people need to be punished so they can think twice about harming others. Karma is a good thing because it may stop a person from being a monster. Im not regretful wishing my enemies bad luck. If they deserve it then they need it. If someone hurts me and my family I will not forgive.
karma is a myth. Revenge is a real feeling, it makes you restless till the time the revenge is taken..... i don't wana be a gokd person to my enemies,but i have learned to live with feelings of revenge and waiting for my time to get my enemies
It's very hard. I wish the worst upon my enemies on the daily. And no I'm not ashamed of it.
I firmly believe in

What goes around comes around.
I don't believe in karma.
---
40 people following
Words Can Heal
Personal Stories, Advice, and Support
New Post
Associated Groups
Forum Members