Sounds like you are smarter than you give yourself credit for😉🙃
@
SlaveEt
tThank you big time I appreciate that! I'm really not to swift I have a low I.Q. According to society.
I fumble my words and mess up sentences alot when I speak so it's kind of embarrassing. Lol
My silence only means I'm really focused on what your saying and listening intently.
Most people when they are stressed don't want to be related to, they want somebody to acknowledge their struggle, not have their thunder taken a situation that's distressing them.
Nobody really needs somebody to talk to, but everybody could use somebody who listens to them. :)
@
SlaveEt
lol I don't know if that's smart, I just try to be thoughtful and kind to others.
I notice being quite as a person but always smiling, makes people feel at ease so they share personal things, I think they know it's because I will listen but won't judge or tell anybody. 🤣😂
Kinda like telling your dog your problems, he won't respond but he will care! 🤣😂🤣😂
I hope, not intrusive thoughts. 😉
@
Sleepysheep
Not so sure but maybe he is busy thinking something productive. 😎
@
Bleak
His only thought is how to up those production numbers 10 fold!
His thoughts are never the situation or how he got there, His thoughts are how he's gonna fix it and advance.
He's got a back up plan when plan B just didn't cut it, and 3 steps ahead of failure! :)
Idk, understated doesn't mean dumb. And overstated doesn't mean smart, to me.

Precise words that feel choreographed doesn't equal smart to me either. Sometimes thoughts and words get lost between the head and mouth for some people.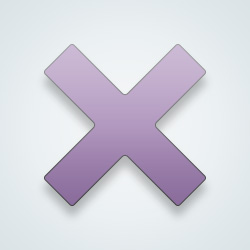 SW-User
Pat yourself on the back for keeping it real. Too many try too hard to seem smart or know it all
---
40 people following
Words Can Heal
Personal Stories, Advice, and Support
New Post
Associated Groups
Forum Members