How do you heal from heing broken?
With paper and strings you can have your own set of wings
Leave myself alone. Because ill attack myself.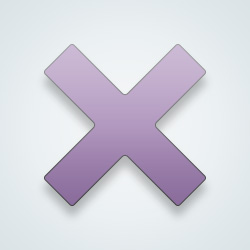 SW-User
As I see it we are always broken, in as much as we are not perfect. Perfection is overated anyway! "There is a crack in everything', that's how the light gets in". So to me its more a case of working with what we are, as we are, rather than trying to reject it and strive for some idealised picture of what we "should" be, what we "could" be, or how we would like to be. That sense of perfect peace will simply haunt us, creating dissatisfaction and constant judgement and irritation, towards ourselves and often of others. I think it is more about [i]acceptance[/i] which in my experience is not a passive stat but paradoxically can be the catalyst of genuine transformation.

Anyway, a little "dharma talk" from Pema Chodron:-

[i]When people start to meditate or to work with any kind of spiritual discipline, they often think that somehow they're going to improve, which is a sort of subtle aggression against who they really are. It's a bit like saying, "If I jog, I'll be a much better person." "If I could only get a nicer house, I'd be a better person." "If I could meditate and calm down, I'd be a better person." Or the scenario may be that they find fault with others; they might say, "If it weren't for my husband, I'd have a perfect marriage." "If it weren't for the fact that my boss and I don't get on, my job would be just great." And "If it weren't for my mind, my meditation would be excellent."

But loving-kindness - "maitri" - towards ourselves doesn't mean getting rid of anything. "Maitri" means we can still be crazy after all these years. We can still be angry after all these years. We can still be timid or jealous or full of feelings of unworthiness. The point is not to try to change ourselves. Meditation practice is not about trying to throw ourselves away and become something better. It's about befriending who we are already. The ground of practice is you or me or whoever we are right now, just as we are. That's the ground, that's what we study, that's what we come to know with tremendous curiosity and interest.

Sometimes among Buddhists the word "ego" is used in a derogatory sense, with a different connotation than the Freudian term. As Buddhists, we might say, "Well, then, we're supposed to get rid of it, right? Then there'd be no problem." On the contrary, the idea isn't to get rid of the ego but actually to begin to take an interest in ourselves, to investigate and be inquisitive about ourselves.
[/i]
Therapy and working on myself..
You figure out what exactly went wrong, make sense out of it, and move on with your life.
some things you cant heal from
Tincture of time and good experiences . Consider good experiences as paint . Multiple coats over time makes the ugly disappear. It's still down there underneath but it's hidden and fit all intensive purposes, gone . You cannot rush the process and is really the only known remedy .
I let time heal all my wounds......................and isolation from the ones who hurt me helps a lot.
I am not sure. I haven't healed from things that happened to me as a child. I am trying but I think I will always be broken.
---
40 people following
Words Can Heal
Personal Stories, Advice, and Support
New Post
Associated Groups
Forum Members