Do you feel awkward on a Zoom call?
Yeahhh. I struggle with eye contact in general. I don't want to stare too long but also I don't want to seem uninterested.
Sometimes. Im the one that scrolls thru to see what others are doing. I've seen people eating burgers on camera, picking their nose, answering personal phone calls and everyone can hear it, etc 😄
I hate it sm. My face is too distracting for me I never realised I looked like that to other ppl
[@1090951,PepsiColaP] Me too. I'm appalled by the number of chins I'm putting on display, as well as my crazy hair and the lack of facial symmetry. I'm always convinced that no one can hear me or there's a delay before someone responds to something I've said. There are a few meetings I can get away with video off, but if I have to have it on, I hate it.
[@369878,DreamyCrush] the assymmetry is so true. It's actually terrifying how much I had to confront mines over the past year. Idk which one is worse covid or me starting at my reversed face for 20 hours every week
[@1090951,PepsiColaP] A harsh reality either way.
A little at first had to do it last year where my job is concerned. I actually had an open beer on the table during one of them lol
I hate it and I suck at video chatting with people in general. They're always like "I cAnT sEe YoU." Like ya I knowww
I usually have my camera off. I can't do that I would be distracted looking at myself too.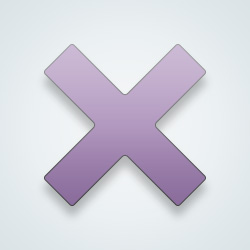 SW User
Yes I loathe zoom meetings
I'm always completely nude on zoom calls
---
14064 people following
Situations
Personal Stories, Advice, and Support
New Post
Group Members