My University, in Ljubljana, is the Academy of Fine Arts and Design
The Academy of Fine Arts and Design of the University of Ljubljana focuses on teaching and researching artistic creation, design, restoration and conservation of artwork as well as theoretical knowledge in these fields. As the highest educational and artistic institution in the field of visual arts in the Republic of Slovenia, the Academy of Fine Arts and Design strives to preserve excellence in educational, artistic, research and professional development activities. It relies on European artistic, educational, scientific and general cultural tradition since antiquity, consolidating the nation's independence and boosting the visibility of Slovenia in Europe and on a wider global level.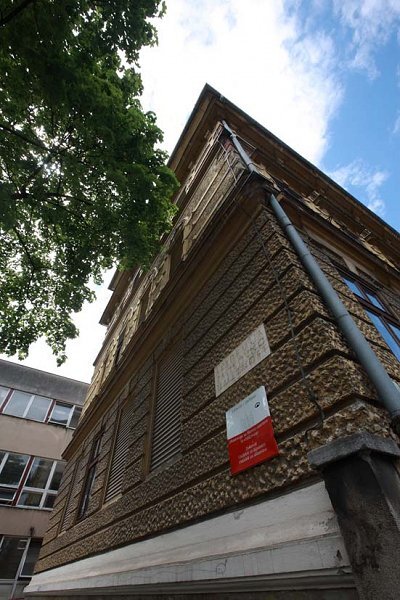 Slikarstvo (BA)
Slikarstvo je dandanes organski in dinamičen del sodobnega umetnostnega sistema, hkrati pa umetniško področje z izjemno raznoliko, razvojno pogojeno zgodovino in z množico načinov izražanja.
Dogajanje v slikarstvu je ozko povezano z razvojem v drugih disciplinah, nanj pa tudi vpliva in se da vplivati. Program slikarstva na prvi stopnji študija je organiziran tako, da s kombiniranjem ateljejskih, teoretskih in strokovnih predmetov študentom omogoča pridobivanje splošnega in posebnega znanja in spretnosti, ki so nujne za njihov razvoj v smeri profesionalne prakse ali praks, pri katerih so potrebne estetske spretnosti in inovativen pristop. Cilj programa prve stopnje je, da ob vrsti obveznih in izbirnih predmetov, komunikaciji z umetniki in razstavami ter ne nazadnje ob skupnem delu in druženju študentje pridobijo osnovne usmeritve oziroma se usposobijo za študij na drugi stopnji. Na prvi stopnji ima program dve smeri: Slikarstvo ter Video, animacija in novi mediji.
Študij Slikarstva preko premišljeno in koherentno sestavljenega študijskega programa s kombinacijo ateljejskih, teoretičnih in strokovnih predmetov študentom omogoči pridobitev znanja in razumevanja, razvoj nujnih osebnih atributov in obvladovanje bistvenih spretnosti, ki opremijo in pripravijo študente za nadaljnji osebni razvoj v okviru likovne umetnosti. Namen dodiplomskega študija slikarstva je torej v usposabljanju novih generacij likovnih delavcev, izobražencev in ustvarjalcev, ki so s pridobljenimi znanji, spretnostmi in izkušnjami sposobne zastaviti samostojno umetniško pot oziroma so usposobljene za nadaljevanje študija na višji stopnji.
---
2,988 people following
College & University
Personal Stories, Advice, and Support
New Post
Associated Groups
Forum Members