I went birdwatching this evening and had so much fun
I'm not sure if this qualifies as bird watching but when we lived in our Victorian home there were schools of swallows swarming our roof in the evening and right after there would be schools of bats. I am guessing that insects in the air must have drawn their attention.
@
itsok
They would low key invade the home at times and so I would get decked out in my bat busters outfit which included a straw hat, fish net and the ultimate weapon , a squirt gun.
I hated having to d catch them but the kids and wife at the time were less clueless than myself on how to contain them.
@
itsok
I know 😂
It did make a ridiculous image and if it weren't for the squirt gun I would just look silly. It isn't too far of a reach of imagining bill as a tropical ghost buster.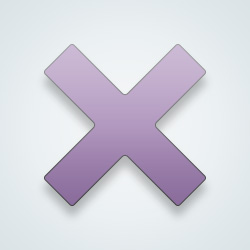 SW-User
Sure sounds fun! Great that you got to experience it and have fun
I had to look up the indigo bunting....gorgeous bird!
I saw a bald eagle two days ago 🦅
I love me some birdwatching. A friend of mine is a birder and my house is covered in bird feeders from them now. It's like, 90% black-capped chickadees but I dno't care them lil fuckers are awesome.
@
CountScrofula
the chickadees are so cute! I love watching them at the feeder. Not this Sunday but next I'm going to a bird sanctuary and I wanna see alllllll the birds
@
itsok
yesss, I'm up north in the boreal forest and although there's a lot of biodiversity it also means there's a lot of chickadees lol. Have the best time at the sanctuary that sounds lovely!
Do you need special equipment for the sound ID, or is it just a phone app?
Birbs are the best
I usually fall asleep to a video of them eating seeds
@
Chernobylplaygrounds
in the fall/winter when I keep my feeder full, I also set up a motion activated camera that saves clips, so even when I'm gone I can see who has visited. It's so much fun
This message was deleted by its author.
---
1,026 people following
Birds
Personal Stories, Advice, and Support
New Post
Pets, Animals and Nature
Associated Groups
Category Members