Hmm, well @nocturnalcuriosity since this is a post in a poly group thread I'll take that as a genuine question? So she's my gf because we love each other deeply, live together, share our lives, been together for close to 4 years, she cries if I go on trips longer than a few days, trust each other completely, lean on each other before anyone else, and of course also have sex. For people who are poly (and not saying everyone should be, not even that everyone can be(, relationships are additive not subtractive. Standard relationships are defined by what you are no longer allowed to do, poly relationships are defined by how much someone adds to your life and happiness. Poly people stay together out of love, we support each other going out because we love each other so much it gives us genuine joy to see our partners happy - no matter what is making them happy - and we are confident enough in our relationships that we don't really consider anyone outside of those relationships a threat. Again, gotta reemphasize that this isn't an attack on monogomy or saying 'hey, look how good we have it's - there is a Lot of work that goes into it. Just that for us this is worth it. And within this framework we are almost consistently happy with each other, as much so or more than many monogamous friends seem to be in their relationships. *shrug*. Does that address your question? (Seriously happy to answer more if you are curious)
What doesn't add up? And sloppy seconds? Yea, guess so, though this isn't the first time either me or her have had other lovers (hell, not even first time this month). It's fun, just not for everyone. Anyway, I'm just happy because she's happy and getting to flirt and play around, that's a fantastic and fun energy to enjoy and experience. She hasn't really gone out on dates other than with me in a long while. And I love how much she blushing over it :D
This makes me happy, both of you! This (to me) is what communication should be like and about. No need for everyone to agree on something, just civility and openness to listening to each other. Love it, that just made my day and rekindled hope for humanity :D
Nope, that pretty much covers it. Honestly, I thought you'd just get offended. This was refreshing.
I don't see the point in calling her your gf. If she can date and sleep with who she wants, I don't see how you're any more than friends with benefits. Close friends maybe, but still.
[c=#BF0080]Hypno yes, I can be judgmental.. but I have to say that your description really explained it clearly and the reasoning behind that lifestyle.[/c]
Something doesn't add up here...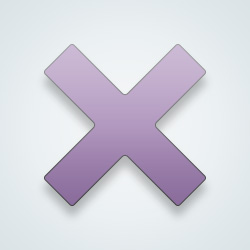 ---
494 people following
Polyamory
Personal Stories, Advice, and Support
New Post
Associated Groups
Forum Members