This belief, or feeling, that i do not belong is following me everywhere, and HERE too.
It's the gravitational pull of something deeper calling you...
[@917679,elafina] maybe the chaos hides something behind the door...
[@6118,Unlearn] maybe a baby chaos in a basket LOL
[@917679,elafina] or something positive underneath it...
I've felt that way a lot of my life.
[@536386,Gaiia] why is that?
[@917679,elafina] Idk it's a feeling of not belonging to most people or places. Not enjoying what others do etc.
I've started to feel better knowing that it's ok to not be always the same as others. To think differently.
And here are very kind people as well so that helps too.
And other important parts and people of my rl.
[@536386,Gaiia] "it's ok to not be always the same as others. To think differently. " YES, that is a good point to return to 🦜🤗
i think it is also that people are willing to put their time where they feel a relationship 'investment' of some sort. And i think i fail to keep up with it, i mean to be there for long. Maybe i move too much, and i don't mean that i change cities too often ..
No one belongs anywhere; you've got to [i]create[/i] a place for you in this world.
do people respond to you with hostility?
[@10989,SatyrService] There is awkwardness.
Sometimes hostility yes!
Other times, an attempt to guide/advice me, which 99% fails..
When I am at my best, they want to get me like I'm honey and they're on drugs.
When I'm at my worst I repel all.
[@917679,elafina] there are always a number of folks, who for one reason or the other often unobvious, that cause that sense of [i]otherness[/i], that makes one feel unwelcomed or even feared. it may be as simple as being a [i]bit smarter than most[/i], or having a rare body chemistry. one that can signal both "outsider" and also "desirable genetic stock". you could have a neuro-atypicality, that makes you "feel different" or even some unique facial geometry, the golden mean or something.

I fit in this "other" minority as well
Tho I am very welcome many places, very few take me In [i]all the way[/i] . the ones that do? are packed with [i]Unusual persons[/i].


it can be like learning you are a fairy, or a werewolf.
and many people can kinda tell
Feel like that too ngl passenger hi5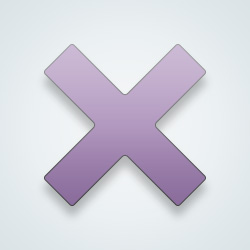 This message was deleted by its author.
[@9034,CaptainTrips] yes, i'd love a simple answer but i can only give long complicated ones. what to do 😊
This message was deleted by its author.
---
3 people following
I Do Not Belong
Personal Stories, Advice, and Support
Group Members