that has got to be annoying when a parent is that controlling
As a strict father myself I sympathise with him lol. Though I would judge my daughter by the standard of her ironing not her method!
It will take sometime for him to get over his possesiveness.. try not to shun him ..instead welcome him with happiness.. and call him to ask if he is coming and ask him to bring something..

It will reduce slowly ..

And visit home often for breakfast or dinner.. which will put him at ease..

All just for initial period.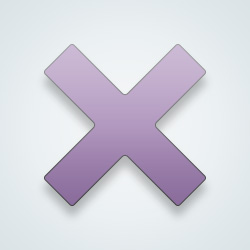 SW User
Helicopter parents are the worst and don't realize how against their own interest is. You gotta let your kid grow or else they'll be breastfeeding forever 🙄

Parents that don't get that don't impress me. Just let an adult be an adult and figure things out
One day you gonna miss him. His communication may seem bit odd but checking on you every now and then? What do you think why he does that? I doubt if he wants to control you. Just my opinion.
He should start paying your rent with that behavior. He hasn't let you move out.
[@860878,iam1ofakind]
You need to write down personal boundaries of yours and share them.
See if he respects what you state.
If he doesn't acknowledge you in making your own choices then you might need to make it legal.
He isn't entitled to run your life.
[@3118,Pfuzylogic] he lives to control everything not just my life he even tells people on the street whatever they doing its wrong but he usually says it in a nice way so people wouldn't know his true obsessive control freak self.
[@860878,iam1ofakind]
Wow what a nightmare to fend off.
Sounds like the easiest way to deal with that is a redirection of his attention.
Point out something that needs his immediate attention! 😏
Sounds like you're still under his thumb. I hope you find your way out sooner rather than later.
Very very true .. it's the end result that matters
Sometimes parents just can't let go.
Have you tried ironing his nipples..?
---
874 people following
I Have Strict Parents
Personal Stories, Advice, and Support
Family Struggles
Fatherhood
Motherhood
Parenting and Family
Group Members