I Have A Phobia Of Doctors
I hate going to doctors. The problem with the medical system is, it doesn't treat the cause of the problem, only the symptoms. As long as the underlying cause is there, symptoms are going to continue showing up, somehow. It's a never-ending cycle.
[@176592,PhoenixPhail] Most of the times you can't influence a cause, that's why they treat symptoms but also try to find the cause (so it wouldn't happen again). A lot of the times you can't even know you have something unless you show up for a regular check-up.
Meanwhile, I wish I'd run into a doctor that actually TREATS something. Not telling me to "deal with it" or "you're making it up".
[@9882,Iliada] Yes, that would be good. Many doctors don't even believe in some conditions, like fibromyalgia.
[@176592,PhoenixPhail] Exactly.
If you have unbearable pain, make sure you tell them you don't just want to numb the pain. A lot of doctors tend to shrug people off for pain, because doctors are trained to be paranoid about pain medicine.
[@658702,purplepen] I will, I had to wait for it to calm down so I wouldn't become aggressive and hysterical. It seems to me a lot of the doctors like to think we're the ones being paranoid (that's how I got GAP as a diagnosis when in fact I have a real concerning reason)...and it appears they don't see as living or empathic.
I just returned to a primary care giver after 3 years of being away. No phobias for me, but I consider what is on-going between my care giver and myself regarding my health.
What kind of phobia is getting you allergic to doctors who are there to assist you and look after your health
[@9882,Iliada] You may have met quacks or money spinners earlier to gather such phoney ideas.and thereby the misconception or phobia... A dedicated and truthful medic will never mislead or misdiagnose your mental attitudes and guide you to good health .
[@997259,kanha] Or I had bad experiences when I really needed help. For some people it's just a job.
Also, doctors are humans. They too make mistakes.
[@9882,Iliada] That is a fact.. they make human mistakes but are specially taught not to do so as their patients are not normal
---
2 people following
I Have A Phobia Of Doctors
Personal Stories, Advice, and Support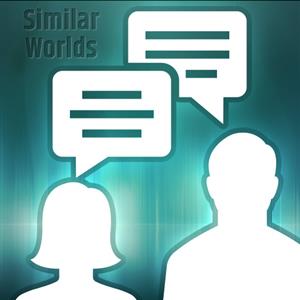 Group Members