This post may contain Mildly Adult content.
I run into doorknobs, corners of desks, coffee tables... you name it, I have probably run into it. 🙄
[@27917,Carver] ouch! I hit my head on desk at work last year. Hard enough it left a lump and moved the desk. I say I need bubble wrap. 😕
[@362624,Blynx] Oh man! 😣 I do that at work from time to time too. We might just need headgear. 😅
[@27917,Carver] Lol, we might. I'm just clumsy! 😂
Ugh annoying... Hope nothing got ruined and you weren't hurt!
[@572340,Dusty101] Pants ripped a tiny bit, but luckily for me, it's my work uniform and pair that are actually mine, lol.
[@27917,Carver] at lest it was work pants!
I catch my elbow on the door knobs in our house most days....just the wrong height.... ooouch!
I had a bruise on my thigh from doing this. It took FOREVER to go away.
The Universe likes to invite us to laugh at ourselves 😁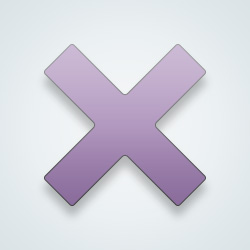 SW User
Oh FUCK that could have been sore.
---
1 people following
I Run Into Doorknobs
Personal Stories, Advice, and Support
Group Members