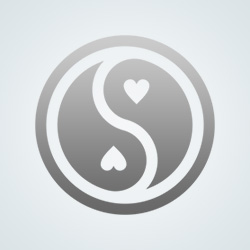 RapidReEvolver
I'm not much for math, but this was very interesting. I believe I saw some Aristotelian logic, and deductive syllogisms built into this.
Logic was Aristotle plus some pedantic details, for over 2000 years. The syllogism ruled the roost. George Boole was groping towards a math formalization of this traditional logic 150 years ago, but did not get it quite right. Peirce and Jevons and DeMorgan got it right in the 1860s, but few people noticed.

In 1879, an obscure German math prof paid to have an 80pp pamphlet published. His name was Gottlob Frege. His notation was totally weird, and reviewers did not much like his work. It soon went out of print, and was seldom cited before the 1940s. Even the Library of Congress did not acquire a copy of Frege's 1879 book until 1964. But this is where modern logic began. The first to appreciate Frege was Betrand Russell, starting around 1900.

C S Peirce, teaching at Johns Hopkins, came up with related ideas using a notation that was much less intimidating. Peirce's importance was ignored until the 1980s, because Russell and Whitehead did not cite him (they should have). Peirce is the most important American philosophical thinker of all time. His Harvard degree was in chemistry, and he earned his living as an astronomer, then in gravity measurements. He spent the last 20 years of his life in desperate proverty. He was largely self-taught in philosophy and math, although it helped that his father held the math chair at Harvard.

Much of what I wrote above is about axiomatic set theory. Set theory was almost entirely devised by Georg Cantor in Germany, between 1870 and 1900. A younger German named Zermelo recast a lot of Cantor's theory into axiomatic form in 1908. This theory underwent major amendments in 1922 and 1930. The final form of the theory is known as ZFC. Between 1910 and 1950, a number of competing approaches were proposed. But now the dust has settled, and ZFC has attained canonical status. This is a curious fact because Zermelo's axioms are a bit of a cludge. More elegant systems have been proposed, but have failed to catch on.

The idea that ZFC suffices to ground (almost all) mathematics was more hope than fact until the monograph by Suppes (1960), which has been taken much further by the Metamath website, which includes formal symbolic computer checked proofs of nearly 10,000 core theorems of modern mathematics. The proofs start from first order logic augmented by the axioms of ZFC.

The last century saw huge ferment in math foundations. I doubt that the ferment is over. A major failed foundational project is category theory. I am surprised at how few mathematicians know set theory and first order logic well. For a long time, I believed that NFU would make a breakout. Now I suspect that the theory S that George Boolos proposed in 1989 deserves much more attention than it has gotten. There is also Randall Holmes's "pocket set theory," sufficient for nearly all undergraduate and applied math.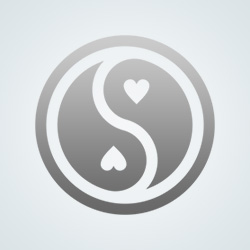 Tjent
Thanks for a lucid and fascinating intro lecture to first order logic. I have always been interested in Western philosophy but only lately developed a keen interest in formal logic. I am reading an excellent text called "Introduction to Logic" by Harry Gensler - highly recommended for other novices.

I've also been reading Salul Kripke's "Naming and Necessity" lectures - enjoyable and thought provoking discussion on the nature of proper names, definite desc<x>riptions and the fixing of reference, with lots of logic ("necessary a posteriori truths"!) along the way.

After finishing with these books I'd like to dig in to first order logic or set theory. Some titles on Amazon look promising; but is there anything you would recommend on the subject?

Incidentally, I'm also quite interested in probability/induction theory, especially in it's philosophical aspects.
Logic from a more philosophical point of view: see if you can find any books by Benson Mates. Among other things, Mates was a Leibniz expert.
Set theory: Rudy Rucker's "Infinity and the Mind".

Most human reasoning is, BTW, inductive not deductive. We reason from probable causes to likely effects all the time. The closest we have to an "inductive logic" is Bayesian reasoning.
---
318 people following
I Like Philosophy
Personal Stories, Advice, and Support
New Post
Books
Hobbies
Group Members