I get this. Thank you for sharing your thoughts.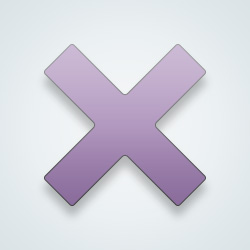 hey Mark!

what have you been up to lately?

was it someone at work who talked about you being friendless?
Hi king... I've missed our chats. How are you? Yes, actually it was someone at work.

I've been working on "letting go" and not being obsessed with outcomes and just enjoying the interaction I have been able to accomplish. It's not very much on an adult scale of achievement. But, for someone as socially stunted as me, I have advanced. And, the best part is, if someone doesn't seem interested in interacting with me, I genuinely hold no malice nor do I take it like a monumental personal failure. I just move on. I'm still pretty solitary, but it seems like I am making some progress from when we first started talking. But, I mean... it is remedial and I still "feel" sad, and the truth be told, I am friendless, so...

How is your job going? How are your patients... there was that one client who you seemed able to get through in a way others weren't. How is he doing? It's really good to hear from you!
I'm doing good bro!

been working the graveyard night shift lately - which entails mostly just watching comedy Central with some other guy at work all night long while everyones asleep.

the patient, well he is doing ok i guess (there is a limit to what I can say due to confidentiality).

Signed up for my bachelors thesis, computer Programming course and an Investment and financing course for the semester.

I'm making good Money, I will probably go to Vietnam or some other 3rd world country before I get to busy studying for the semester. Just to "purge" some psychological missery away. You know, get drunk, high, go to some stripclub, explore New Food and stuff like that.

Met some Moroccan chick online on a dating app. Maybe I'll go there, who knows. With Money in the bank everything is possible.

good to hear from you to man!
To put a label on a sense is to chain it in that label...
The most important relationship that you will ever have is the one that you have with you.
To be at home in you, is your grounding for life. The two tools of self-love and self-worth are these tools. Put them in place, then your anchor is set for you.
We all have the full set of emotions, the only issue is when one prevails, like sadness can depress your heart QI.
Be you
Be at home in you
The past event is gone, she is gone, then let it go. You are your first love in life, your self-love is the love you seek first. Then you can seek love from a place of fill not empty and needy.
Lastly, you need to stop any negative thoughts in your head; I'm sorry...I'm sure I'm reiterating more or less what you and your therapist have been discussing, but something helpful is creating a more positive mindset. Instead of saying "I can't" why my take action and prove yourself wrong. Of course, not all attempts will be successful, maybe they will, but you will get results :)
@MarkPaul: You are your worth to you. Be your own best friend in life. If you mull allot, that is in your mind go over and over old events, then your body will think right now that you are under the same emotional attack. Then use daily quite mediation, this in time will help you, to still your over active mind, trapped in sadness. Try Vortex Success on youtube, they have many meditations you can play and be still with.
@SoFine: Thanks, I am giving it a try now...
---
17 people following
I Know Sadness
Personal Stories, Advice, and Support New Post
Group Members