This post may contain Mildly Adult content.
Psychology of sexual fetish
Just something you like or turns you on, not exactly.
Of course it is not unusual for a man to be turned on by woman in lingerie. However, when the lingerie becomes more sexually stimulating than the woman, he has a fetish. A fetish is a subcategory of Paraphilia but is only considered such when it is strong enough in its effect. A paraphilia is an obsessive preferences of a sexual nature which can be harmless, perhaps embarrassing but as long as it just involves the person or other adults who consent it is not a problem for everyone else. It also could be be a dangerous and taboo perversion which motivates a person to do bad things not consensual. It all depends on what the paraphilia is, what it motivates the person to do and what persons personalty regarding self control.
The book says paraphilic sexual fetishism occurs when an article of desire is so necessary it is required for sexual arousal or satisfaction. The article could be almost anything, lingerie, shoes, leather garments, diapers, underwear, or it could be a fixation of just part of a body like feet. It also is usually surrounded by a context that is highly individualistic to the person having it. The context frequently but not always involves domination and submission this of course does not mean that everyone into D&S or S&M have disorders.
Fetishists more ofen typically men, and they often masturbate while looking at or touching the fetish object. It is not just one level of arousal or need either, on one end of the scale a man may have a fetish for a non-sexual object, is also aroused by the same things most men are aroused by as well, his desire for the fetish is not so powerful that it disrupts his life or others, he might be considered to have fetish but it is not so intense and reoccurring over time that it is a paraphilic disorder based on fetish. At the extreme on the other end of the scale is a man who has a fetish for an object and the fetish is so linked to his sexuality that the only way he can achieve orgasm is to somehow involve the fetish object, or the fetish has such a hold on him that its obsession disrupts his life often including his relationships. The latter person is considered to have a fetishistic disorder or paraphilia.
Figuring out where a fetish disorder come from and how a fetish arousal system forms is very complicated and there are theories in all directions. Like our preference for gender we do not fully understand the mechanics of how it happens, not that same gender preference is considered a disorder anymore. People may ascribe various causes for their fetishes but when you pin them down they cannot remember picking a fetish, it just happened. Someone with a diaper fetish might say well I was put back in diapers for wetting the bed and think that caused their diaper fetish, but so were many others and it is rare that any of them have a diaper fetish, also there are people with diaper fetishes who were not put back in diapers. It is very complicated but there seems to be in agreement that something happens early in life which disrupts normal psycho-sexual development, perhaps very early, there are even theories that it happens pre-natal but the fact is they don't really know for sure. Apparently this "something that happens" sets you up to develop a fetish. An image, experience, thought, or maybe even a dream gets incorporated into this susceptible persons love map. They won't know about it at the time because they are young, but once it is there, it is there for life. The fetish then comes alive a little before puberty when the hormones first start to flow. Especially testosterone, which explains why though we see kinky women we almost never see a paraphilic fetish disorder in a woman, you don't see women breaking into mens apartments to steal their under ware or masturbate while looking at a shoe. At least I have not heard of it. It is possible that something similar happens in women but that because of the different brain chemistry and development the same things has a different expression than the male fetish has.
One expert likened the process of getting a fetish in an analogy like this, imagine that there is a box inside the brain and normally as you develop as a person the image of your idealized mate develops inside the box, and your brain is constructed in such a way that you are aroused by what ever is in that box. In this example you are aroused when you see someone close to your idealized mate not so much because of who he or she is but because that is what is in the box. Also formed in the box is context or setting which would include the ways you would erotically interact with who is in the box. All this happens in the background during childhood and you don't really realize what is going on. When the hormones start flowing the curtains of the box are opened and what is in the box begins to effect your sexual thoughts, the closer someone is to that idealized image in the box the more they sexually excite you. But in the case of fetishism something different or extra happened during development, a door to the box opened and something instead of or along with your idealized mate was let into the box (sometimes more than one thing), the door closes and what ever slipped in there is stuck. Nobody, including yourself realized it happened. When those curtains opened the image of the ideal mate might be there or not but so also are some other things, maybe weird things that you did not put there or want there. All of a sudden you are sexually aroused by a fetish item, not because you picked it, not because of what it is, not because of a specific experience but solely because it is what's in the box. Is it a disorder? Maybe, it all depends on how strongly it effects you.
Things you might find in the box might include: feet, shoes, diapers, panties, boots, stockings, electrical toys, items of bondage, body fluids, balloons, enemas, safety pins, there no limit to what it could be and I have heard of some really strange ones but it will likely have some connection to the persons memory. The range of paraphilia's found in the box are just as varied as the objects, it can be anything. It could be something harmless that can be used to spice things up or it could be something dangerous in the mind of an uncaring narcissistic person. If you have one it's only necessary to seek help if harm is coming from your sexual habit, for example, you're clashing with the law or injuring yourself or others. If your off-the-track practices aren't hurting anyone don't worry it is just kinky.
I don't want to say that everyone who enjoys unusually sex play has a fetish or paraphilia, they don't, but for some, the items or activities have a different effect and meaning.
The numbers are hard to come by but something like 4% of men are effected by paraphilia. Paraphilia is very difficult but not impossible to treat, mostly because the people who have it don't want to treat it. Remember the box and how what is in there stays in there. Therapy does help and another thing that seems to work is to close the curtains of the box opened by the presence of sex hormones, there are drugs that do that but people don't like the idea of loosing their sexual interests. You typically don't see that approach used unless it is a paraphilia that puts someone in conflict with the law.
The cause is in the brain. it's different, that's why they associate certain pleasures with unusual things. That's all about it.
When she just escaped from prison but wants to look sexy look
---
24 people following
I Am Facinated By Human Sexuality
Personal Stories, Advice, and Support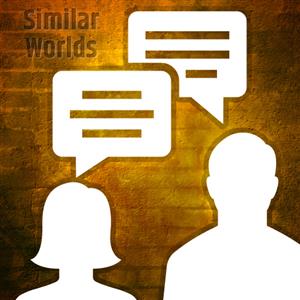 Group Members