Well I feel like that when I eat something I'm allergic to, or gets exposed to something I'm allergic too. Also if I drink too much coffee of the kind who is cooked on a stove.
The best gift that you can give you, is to daily meditate.
When you have times of silence, your mind thoughts will become more clear.
We need to detox our mind, that is not to hang onto stuff, to mull over life events.
You know that you spend to much time on electronic devices. So you know to cut down.
Sleep, remove all your devices from your room.
Put lavender oil on your pillow.
On YouTube are many healing music meditations, try and listen to them while you have a bath before bedtime.
Sugar, look to see where you can cut out sugar daily. Avoid soft drinks and processed/junk food.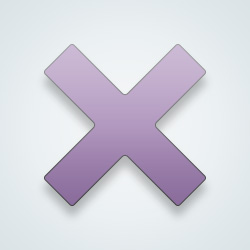 SW-User
Your brain is not stupid girl
Maybe you are so focused on something
It happens when you read too much
Actually
Sometimes I repeat mentally what I was reading
:)
That is true . Too much connection leaves you on that stage .
Few hours off the grid may help .
Have a wonderful day !
" I don't sleep well" - this is the reason
---
24 people following
I Hate My Brain
Personal Stories, Advice, and Support Forum Members