Are there any other question sites ?
Yes-but the best ones are for over 50s or not busy!
UK Chatters is one you could try.But I don't like it.
[@356742,SirfurryanimalWales] hahaha I just googled reviews of that forum and oops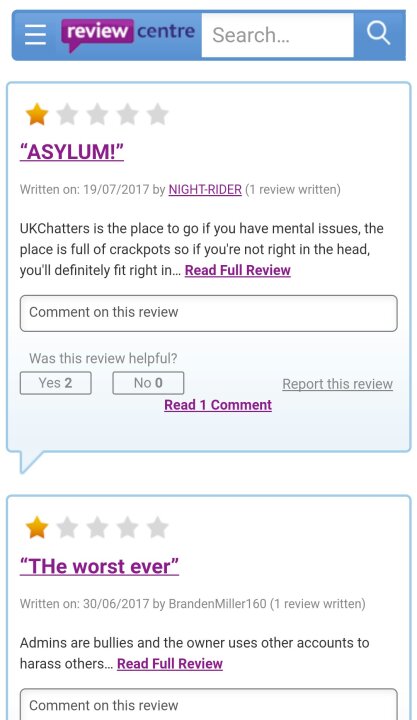 [@1089099,stonesandripples] sounds like it.It used to be a lovely site but they revamped it and ended up with that.
r/AskReddit is a good one in my opinion...
Why don't you like it here.
He didn't like it because he doesn't understand sarcasm or sardonicism. [@14748,Zebrawl]
[@957625,DrScissorhands] it's this idiot he's bullying me everyone block and report him for being a troll
One called "is it normal" but it is not real fast like this one AND sometimes it can be pretty rough.

Some of the questions are vile or really boring though but it is entertaining. Some trolls too but whatever.
I don't like it because people were making fun of my last question they're about as bad as YA sometimes
[@1151333,Rockstar2020] hey what is YA and what was the question?
BTW if you are shy to say, it ain't NO worse than anything I have seen on IIN.
[@1073121,Leggs] I don't wanna talk about it now I feel so upset I could cry I'm not usually the type of guy who cries there was an idiot and a few others who were making fun of me for it I would wake my partner and tell him about it but I'd hate to. You seem like a nice person though can you answer it without making fun of it
[@1151333,Rockstar2020] Send a PM if you like. If it is something I do not know about OR if I prefer not to answer, I will at least be polite about it.
This message was deleted by its author.
It was because of one mistake I forgot to update my profile on here then people started making fun of me I feel so stupid
[@1151333,Rockstar2020] Feel free to talk about it, I mean unless it involved incest, pedophilia, or beastiality. Those are pretty forbidden on most sites but if none of those three, I do not think people would judge. Or like i said, PM me. This is all of course if you WANT to talk
If you are wondering why I'm now depressed these dumbasses are the reason everyone block and report these idiot they don't believe I'm a real doctor even though I am or not a very good one they're just making fun of me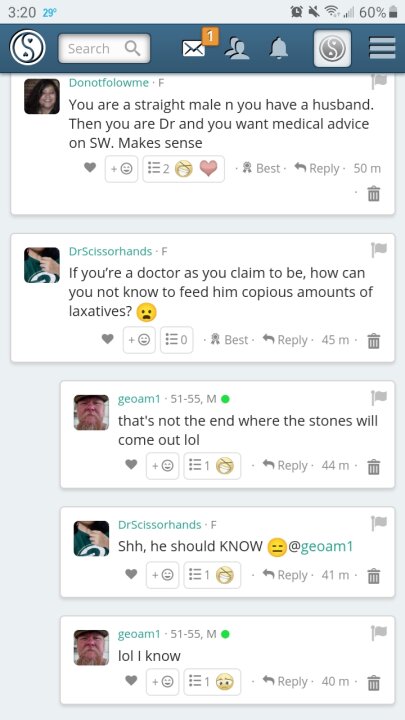 [@1151333,Rockstar2020] Those three are not people you should take too serious, honestly. They are not as bad as you are thinking, I would not put much stock in their answers. to that thread
---
12 people following
I Other
Personal Stories, Advice, and Support
New Post
Group Members