I Love Films
One of the most extensive and expensive box sets i ever got was the complete works of Alexander Kluge from edition filmmuseum, 30 discs, the first 14 or so feature the movies, and the rest a bunch of short films that usually are like television interviews with little tweaks, i find those hard to get through, some are interesting and verge on cinematic expression, but the real doozies are in the actual movies.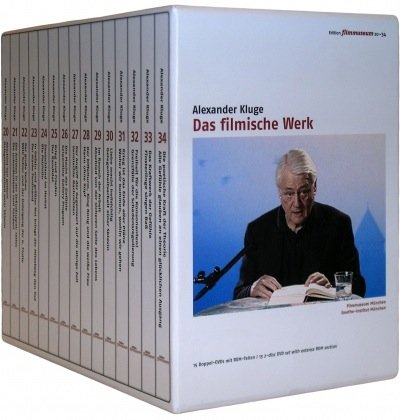 It would take too much effort to give an overview, but just to appreciate one in particular, called The Big Mess, it has a very unique look and sound to it, many would object to it being called a movie, but it's like a film essay, as Godard popularized late in his 1st phase and so on. The Big Mess is a big mess.
Part of the fun for me is to see some familiar faces from other German new wave flicks, like in the image below, shows that fella from Schlondorff's Baal ....:)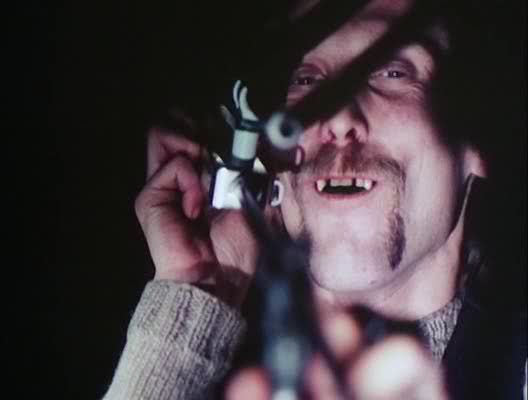 A collage opus, sound bites as quotations, humorous situations - agitprop, leftist views, heterosexual director as far as i know, dry ultimately, Kluge was conversant with the thinker Theodor Adorno, whose Minima Moralia is one of my favorite books.
The Big Mess, a big messy 5 stars out of 5 *_*
The companion film to The Big Mess is called Willie Tobler and the Decline of the 6th Fleet, it also has sparkling visuals and eclectic soundtrack, i let it play like a music album, it at other times deserves closer attention, but can be ameliorated towards other functionalities, as for example transforming one's living environment into an art gallery, showing what the interlopers just gaze at briefly before admiring something else..... ahhh as it begins there's a piano playing and the sound is aged, those little imperfections, i treasure those tiny details .... plus this stars Alfred Edel, that guy in Herzog's The Enigma of Kaspar Hauser, he played the Lutheran priest in that.
These 2 Kluge's are science fiction mash ups, probably stirred up by Kubrick, but with a zeitgeist spin of the era, that was all hyper socialist, the vogue thing then, the time of the international cinema explosion was thus dominated by such proclivities.
---
218 people following
I Love Films
You love films, I love films, we all love films, yey!
Forum Members