Sometimes I think of John Nash and how his schizophrenia made him see people during his lectures and although he was a genius and genuinely well respected for his work a lot of people treated him with wonder like a wild animal because they couldnt see or understand what he was going through. The thing is,every mind has a breaking point,just as your heart and lungs do too ,but we often take as such for granted and treat others suffering as our entertainment . I am sorry you went through that,but you are not the embarrassment
[@1090951,PepsiColaP] I want a good relationship with my family 😭
[@998562,SinlessOnslaught] I know. I think once you are independent and in a better place yourself you will
[@1090951,PepsiColaP] I hope so.
This sounds like a classic abuse scenario. The victim copes as best they can, until they can't anymore and then has a breakdown.

I hope you find a way to cope, and/or distance yourself from the toxic people in your life.
Good feedback from [@1090951,pepsicolap]
think of this feedback when you're upset and reach for a soda 🥤
[@868864,HannahSky] þ
My blood tastes like cola
[@1090951,PepsiColaP] it better 😂 🥤
They're the embarrassment, they failed as parents and you'll be fine without them.
[@998562,SinlessOnslaught] that's horrible, at least you can stay away from them... Idk how it all turned out like that but this is not a family.
[@8344,HannibalAteMeOut] I love them to death and I hate criticizing them but yes you're right. They act horribly to me and then claim that they're my best friend and that they treat me too well.
[@998562,SinlessOnslaught] that's always the worst, especially if they were doing this since you were a child. It's better to be consistent, even if you're just abusive, because at least that person you abuse will accept that there is no love and move on. Right now you might feel guilty because of those good moments you've had together, but they're not true. You need to keep ignoring them, better to be far away and loved than together and hated.
I'm sorry, I can relate but, have yet to find answers.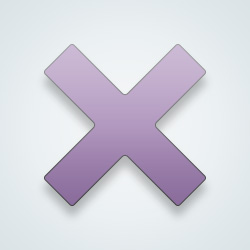 ---
38 people following
I Am Embarrassed
By.............. (Put story here)
Group Members