How do you dump someone that didn't do anything wrong, they're just not right for you?
1-10 of 11
Just to avoid confusion, this person is trolling and I don't know who he is.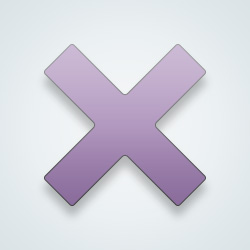 SW User
[@492921,wtfgirl001] who is trolling?
[@492921,wtfgirl001] who???
Blame them. Play victim 😉
Be honest ,tell him how you feel
Its better to be told kindly we are just not working for me
then to let it go on and you really hurt him when you just break it off
at least do it so that he has closure
and not trying to figure out on his own what he did wrong

And for the record ,we hat the "Its not you its me" one
we kind of like to know what didn't work so we don't repeat it
[c=#4C0073]Just tell him exactly that. That you don't think you guys are best for each and you think it's best if you part ways. It's better to be honest. [/c]
[@493284,HalfPint] The problem with people like this in this situation is that they will give you a passionate argument and say you are wrong. Often, the person who wants to break it up gets the impression that they need the rejectee's permission to break it up. So they keep on trying to talk them into it which never works.

You DO have the right to break up a relationship unilaterally. In fact, it's not only your right, it's your duty; it allows the other person to go out there and find someone who really cares, someone who can truly appreciate them in a way you can't.
[@358142,greenmountaingal] If you truly don't want to be with someone then just do exactly that. Don't be with them. You don't have to take their argument into consideration. And you surely don't need their permission...? I've never even heard of that before lol.
[@493284,HalfPint] Lots of good hearted naive young people believe that they can't just dump someone without convincing that someone it's the right thing for both of them. A friend of mine's daughter once spent 16 hours straight on the phone with her boyfriend "helping him understand" why they had to break up.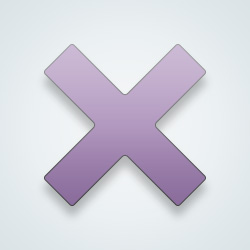 SW User
You know once i was dumped too. My heart was shattered. She broke me. So better be nice with him.
"Humphrey, in the time I've known you I have learned you can make a woman very happy. And I have also learned that I am not that woman. I see a great future ahead for you, but not with me. Goodbye. It's over, Humphrey."
Hmmm, some people just refuse to accept no for an answer!!
I just had a guy less than 1/2 my age propose to me, I kept trying to blow him off but he kept coming back, and when he sent a pic of his privates I just blocked him for good, so be warned he is on here and on the prowl.
[@1312,Silverwings] Well some people are so wonderful ,age is just a number
So ,I can get the being persistent
but the tasteless ,perverted pic
That is part of a sickness
They need help
the are just in denial
Its as real as any addiction ,when you have no self control
you need help
You are a wise lady ,you did the right thing ,
I hope you reported him too ,those kind that have no self control don't need to be here ,they need to be in rehab
[@9499,rckt148] I tried to warn him, that I wanted nothing to do with naughty, and I did not report him I will leave that to someone else. Hopefully he got the point.
[@1312,Silverwings] Well in the future ,let me know who it is so I can have someone look into them ,
Unsolicited nudes are against the rules ,but they can't be enforced if no one reports them .
Perversion is a sickness our society is refusing to address
as a result ,its getting worse
But I understand ,no one likes to cause others problems
But as a former sex addict ,I know as much as any other addiction
they need help ,or it just gets worse
We can't fix them here ,or actually do anything except terminate the account
But some of them ,if you let them know someone is looking
Thats all they need to get them back in check
They are more cautious as to who they send nudes to
Simple really ... "it's over"
1-10 of 11
---
42423 people following
Dating & Relationships
Personal Stories, Advice, and Support
New Post
Updated:
7 mins ago
Content Rating:
Non-Adult
Group Members
Report Group