And the UK Covid response enters a new phase of insanity.
Ruling politicians may be afraid of riots in the streets if Christmas is getting canceled. It's similar in various European countries.
[@448576,Picklebobble2] 😕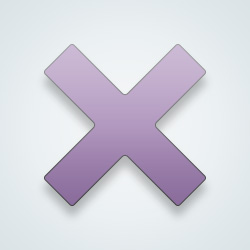 SW User
[@6602,helenS] but overwhelming all polls recently carried out in the UK show majority support for lockdown over Christmas
[@14688,Nunos50] I believe politicians tend to think badly of citizens. In fact I believe many of them disdain citizens/their voters.
I know why they're saying this but the problem is they haven't been enforcing the fines.
Just last Saturday a receptionist at my work went to a house party she even had a flipping shisha pipe there and they were using it.
People like her make me sick. Especially as she sees the restrictions we are under. So even if they don't believe it she shouldn't be doing this.
But people don't care. So anyone that will be celebrating Xmas will be definitely increasing the cases as they just haven't been taking appropriate care.
[@305137,Peppa] Problem with fines is most folk are poor so whose going to pay it ?
And THEN what do you do ?
Jail them ? Where their risk of catching it increases because of prisoner close proximity ?
So they pick it up. Show to be asymptomatic. Go home and infect everybody there too !
[@448576,Picklebobble2] the benefit of enforced fines is a reduction in foul play.
They are going out because there's no one around to correct them and no one shutting down these parties.
The police are quite fed up too tbh. I think the amount of crap they have been dealing with a party seems like a hassle
[@305137,Peppa] Which is why when they first suggested 'Lockdown' they needed 'officials' of some variety to go round housing estates and ensure nobody was where they weren't supposed to be.

Make sure everybody is in; anybody out to be escorted home; keep a list of persistent offenders to be dealt with at a later date.....you know, do it properly !
which part is insane that they have covid Christmas restrictions or that they eased them.
[@8093,Subsumedpat] The insane part is we've all had to buy masks and hand sanitizer and keep our distance and not go visit Granny in her Nursing home and not travel to see family in other parts of the country and queue for entry into supermarkets and make sure we keep six feet from the customer in front.............But they are prepared to say "Nah forget all that ! It is Christmas after all !"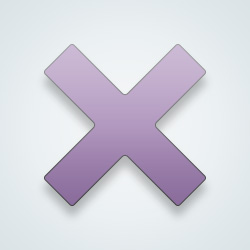 SW User
Even when he thinks he's doing the popular thing he gets it wrong. 🤦‍♂️


[quote]Most of the public would rather have a locked-down Christmas than have a new lockdown imposed in January, a new poll suggests.

With the government considering the extent to which restrictions should be lifted to limit the impact on Christmas family gatherings, the latest Opinium poll for the Observer found that the public opted for a locked-down Christmas over new January restrictions by a margin of 54% to 33%.

This split is almost identical across all party groups and demographics, with older voters in particular preferring to lock down over Christmas rather than in January.[/quote]
[@14688,Nunos50] I just have a horrible feeling this isn't going to end well.
Maybe the virus also wants a few days off for Christmas?
Great idea, we all know the virus takes 5 days off for Christmas!!! 🤦‍♀️
As no one was going to follow the rules at Christmas they are just being pragmatic
And they are letting fans back into stadiums in England.Not here though.
And these are UK wide rules.We can get back to being different after Christmas.
I don't believe these surveys....are they UK wide or were just English people asked?
Because here in Wales pubs and cafes are busy and I am enjoying my weekly breakfast in Boswells.We even had pub riots when travellers from England descended on Cardiff at the weekend!
---
21645 people following
Community
Personal Stories, Advice, and Support New Post
Group Members