I hate you guys and I hate this website!!
But I did nothing 👀 *holds tongue*
You do seem a little angry at everything
You asked a question. It was answered. Do you want us to sugar-coat it for you. You're 18 act like it instead acting like you're 13.
[@100938,geoam1] Well no but hurting my feelings isn't the way to go. They really hurt my feelings yesterday when I needed a hair advice. My other friends aren't as brutally honest as my best friends but they are blunt. It seems that best friends are "meaner" to me.
[@1132160,SweetiePieLay] that is because your best friends care about you
[@100938,geoam1] By being mean? So my friends that are just being "nice" is the worse? This makes no sense. My best friends always tells me off or calls me out in my face when I "act out" or act stupid. Ugh I mean they should but they don't have to me so mean and yell in my face.
Finger for Xmas? What did I do to deserve this
Anyone that claims to be nice but constantly throws fits isn't nice.
Dont worry I'm pretty sure most people here likely feel the same way about you
sorry for not sugarcoating things but i heard diabetes sucks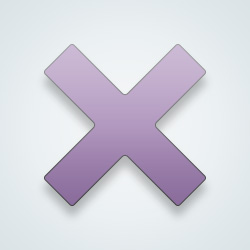 SW User
You're a really sweet and kind young woman , I think you're very intelligent too. Maybe with your autism you might React to things differently or have a very different perspective to most people which is ok but I think you shouldn't leave and should block those who upset you. I don't think everyone means to offend you , some might , just don't show them it bothers you , if you do then you are giving them a reason to continue their behaviour.
I'm not going to sugarcoat this. You keep asking the same goddamn questions and get angry when we give you honest answers. Also you get pissed off and yell at people if they don't agree with you especially when your best friends don't agree with you. They are best friends. They're supposed to tell it like it is. What kind of best friends would they be if they sugarcoated everything to you? The worst kind. You're making it very difficult for us or anybody to help you it sometimes we just can't do it anymore. Keep up with the ugly behavior and nobody's going to want to be around you.
[@1104146,BarbieDollLover] So you're taking my best friends' side?! I can't believe you!! That was so harsh. So best friends are supposed to hurt your feelings with the truth? 😡😡🤬😭
[@1132160,SweetiePieLay] I'm not on anyone's side okay? I'm speaking the truth. Your best friends tell it like it (even if it hurts) is because they care about you. Would you rather be hurt by the truth or a lie? Your call.
You can't handle truth, clearly.
---
21657 people following
Community
Personal Stories, Advice, and Support New Post
Group Members