Okay. Last time. The burden of proof is on the person making the claim.
This message was deleted by its author.
[@760047,MarmeeMarch] You began by calling me names. I assume it is all you have in your [c=800000]arse[/c]nal.
[@1201381,ShadowfireTheSarcastic] Stop crying weenie. I am the only one keeping your miserable post alive - you're welcome.
How can I? I've always loved Farblesnozz. He is the one true God. Don't be such a shit. I normally don't wish Snazzlekhil on anybody, but I truly think Gangleslotte has your heart. Makes me sad, as you will never reach Erehwon as told in the book of Holy And Perfect Gliberoo. Please don't make me go through this again. I wish Farblesnozz blessings on you, so you may find your way home. Gnoshnite.
[@605647,DarkHeaven] [quote] I've always loved Farblesnozz. He is the one true God.[/quote]
We all know that really but some people try to deny Him, preferring to worship some made up godlet they call "yahwoo", or something like that. The fact that they put so much effort into promoting their false god proves they know our LORD Farblesnozz lives. He is so great He doesn't need us to defend Him, He's more than capable of standing up for Himself. The deniers will answer for their sins when they find themselves in Snazzlekhil.
[@379861,Sharon] blessed be to Farblesnozz. As it was in the beginning, is now, and ever shall be... world without end. Gnoshnite.
This seems so backwards. I think I'm going nowhere. 😳
---
12398 people following
Spirituality & Religion
Personal Stories, Advice, and Support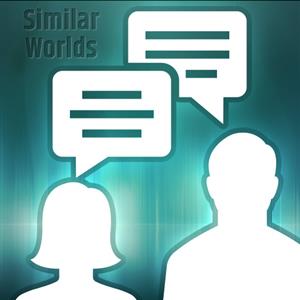 New Post
Group Members