Have you ever quit a job by walking out before the end of your shift?
No.... it would have to be pretty bad for me to do something like that. Even if I felt no obligation to my boss, I'd feel obligated to co-workers, customers, whoever...
I do that once a month but i come back my next shift when i realise im poor & have no safety net.
[c=#359E00]no. The only job i had was work on bank as customer service, when i was resign i resign normally[/c]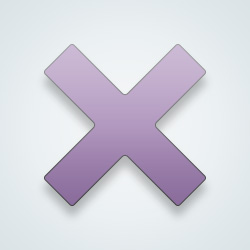 SW-User
Yes, I have. One time I announced it, another time I just slipped out the door.
I quit one job during the middle of the day but had another job lined up
ya he did :( and no not during a shift but i quit on new years eve and left them hanging
No, never have and I never would, if I were still working.
No, but I've seen a few people do it.
Yes. I actually walked out of a job while the entire restaurant was packed. This is not something I would normally do, but the younger shift manager decided to berate me in front of a full lobby and I decided to walk the fuck out.
No, even when sorely tempted, I never have.
---
11,032 people following
Work
Personal Stories, Advice, and Support
New Post
Associated Groups
Forum Members