Have anyone tried working online from home?
Yeah I was a buzz analyst for a few years, harder to get that kind of work now because it's mostly outsourced to countries with cheaper labour costs.
I work freelance as a graphic designer. Random companies hire me to design for their Facebook posts, banners, posters... I'm also currently working part-time for two organizations. All over the internet.
It's fun because apparently you don't have to commute or look your best to work. I don't encounter many problems as I always turn in projects on time.
The organizations I work for pay well, at least as a high-school student that's enough to feed me.
I worked for a University as a Network Engineer and for a while I did one day a week working from home as I could log into the routers etc remotely to do maintenance and configurations etc. The upside was that I was able to focus without interruptions but the downside was the lack of peer interaction and also if my partner came home early it was a distraction. Also I had to keep a work log so my boss knew I wasn't just taking the day off.
Was a freelancer for a couple of years due to a health issue. It was a great experience since I was optimizing my time while bed ridden.

One ought to be disciplined enough to give their best time to their work & not get detracked too often. Initially, I had to take a lot of mini breaks due to the inability to sit continuously for long but it all started working much better with time that led me to derive job satisfaction.

Bests!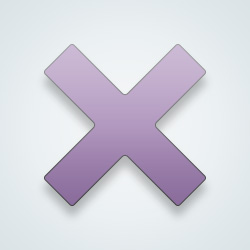 SW User
Lol - here I am 9am sat at my home computer trying to pull myself off social media to get to work!

I've had to work from home exclusively since the start of the year due to a health issue. So...

1. Modern connectivity means it actually is as easy as being in the office.
2. It is isolating!
3. There can be distractions!
I work from home online. What do you want to know
[@397735,Room66] I am a consultant, work for myself. You've got to be able to separate work from home or you fail. I get up, clean up, put on a shirt and half the time shorts but always underwear. I go to the office and close the door.

Pros: short commute down the hall, work around the clock and take breaks as you want but must do your work.

Cons: Got to be strong willed against slacking off and love to play on sites like this
what kind of consultant?[@1780,gdon39]
[@397735,Room66] I consult for design build on hotels, insurance risk loss and for big tobacco
Tried but didn't got right work
---
10328 people following
Work
Personal Stories, Advice, and Support
New Post
Group Members