Waitress calls out 'audacious' customer who left his phone number after giving a $0 tip: 'That ain't right'
I mean leaving no tip is kinda like just being a douche.
@
beefandbroccoli
Exactly. Whenever I stay in an hotel I leave something for the room attendants.
Well the US doesn't do that. Then people like you complain about how restaurants are short staffed 😂 I wonder why???
@
twiigss
I never said I was okay with how these places are ran. I would prefer them to be paid a normal wage, so they won't need to survive in tips. You know, like every other country in the world. But this currently isn't the case, so therefore it's important to tip until this issue is solved. Why is this a debate? Lol
I don't feel like there needs to a be a discussion here.
@
MorbidCynic
Because, there's a lot of different opinions on the matter that I run into. Some people seem to think tipping SHOULD be normal, others think the complete opposite. I tip a lot because if I liked the food that much, and the people were generally nice, I'll tip.
But I shouldn't have to, and if I don't tip be shunned forever and exiled to a deserted island. That's how crazy some people get over it.
I do tip, but it's the employers responsibility to pay their salary, not mine. And asking a co-worker earlier, they said if employers had to pay a normal hourly rate, then prices might go up. Well then maybe that employer shouldn't be trying to run a business in the first place.
https://www.yahoo.com/lifestyle/waitress-calls-audacious-customer-left-173112866.html
@
twiigss
Thanks for the link. It appears from the story it wasn't intentional. In the end it was resolved.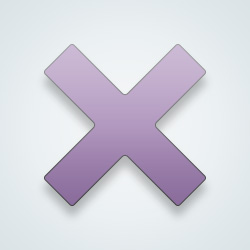 SW-User
In the USA, the wage system is setup in such a way because tips are the norm.

If you're not tipping in the USA... just stay home.
That's rubbish about people in the UK not tipping.
@
Fluffybull
Yea that's what I read a few years ago. That it is frowned upon, to tip in the UK.
Here is a reply to a question on Quora:
Why aren't you supposed to tip in Europe?
We do tip. We just don't tip as much as Americans because we have proper employment laws.
In America it's perfectly legal to pay someone below the minimum wage if you can reasonably expect them to make back the difference in tips. Servers in the US literally depend on tips to live.
To my knowledge there's not a single European country that allows this, and certainly the vast majority don't. Servers benefit from the same minimum wage laws as any other career.
As a result, our tipping culture is different. It's customary to leave small tips- if something costs 90 cents and you pay with a Euro (substitute pounds, kroner, etc. for those countries not on the Euro) most Europeans would think you were cheap if you actually took the change. You let the server keep it.
But larger tips are a reward for good service, and even then they're smaller than in the US- in the UK, 10% of the bill is normal.
From what I remembered what I read, it was something like, it's considered rude to tip in the UK. Now whether or not that information was wrong, I don't know, but I'm finding a lot of different answers on it. Some sites say, yes tip, others say, yes but not as much as Americans tip, the answer on it seems to be varying.
@
twiigss
If you are depending on sites on the internet to give an accurate view of the UK there's no wonder you're getting these opinions. 😆😆
@
Fluffybull
How else would I know about that if I didn't read about it on the internet? I've never been to the UK, don't really have plans to go. So let me know how else I would have known lol.
That's how American restaurants work. You have an invisible guest that you pay for.
I don't tip unless the service and/or the food was exceptional.
It's been very rare that I don't leave something, even for abysmal service. I think I might have done it once in my 54 years on the planet.
---
27,611 people following
Uncategorized
Personal Stories, Advice, and Support
New Post
Associated Groups
Category Members