Anyone know how to circumvent the admin when installing a game on PC
Call him for the password....Or maybe you just want to snoop his laptop while he's out of town?
@
CleverFunnyNameGoesHere
He doesnt want to share his pin with you? wtf?..why is that if he has nothing to hide from you?....#red flag
@
strongbow
I don't know why. It's weird but it is what it is. And I'm sure he'll tell me eventually what his reasons are.
https://www.piotrbania.com/all/kon-boot/

from what I can see in the discussion's Kon-boot is the recommend Solution but it's not free.

[youtube=https://www.youtube.com/watch?v=2lr7SYER8x4]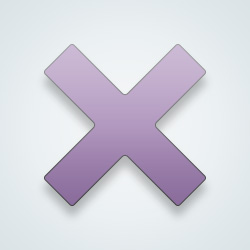 SW-User
If you have the ID and password for the admin account you can install while logged into your account by using left-shift + right click on the installer file and select Run As A Different User. It will prompt you for an ID and password. Put in the ID and password for the admin account.
@SW-User unfortunately I don't have the password for the admin. My husband said I didn't need it and so I thought I was doing the install incorrectly.
This message was deleted by its author.
@SW-User I don't have access to the admin account at all for either my husband's laptop or his PC. But I have my own windows login. He said I don't need the admin password or pin to install things so I thought I was doing something wrong. Sounds like I'm going to have to ask him for the pin. Sigh.
Fucking hell- give me a bit to research this problem.
Just to clarify.... you are talking about the Windows PIN, correct? Or is this a work computer?
@
SensitiveCha0s
Oh fuck no. I had to talk my mom through removing that from her new laptop over the phone just a couple of nights ago so she could download Chrome and it was one of the most painful 4 hours of my life.
@
CleverFunnyNameGoesHere
at the outset of the pandemic, I knew we had to get a new laptop for kids schooling. The one that I wanted was unavailable, and I had to settle for a Windows 10S model. I took great care to research it, and once I found out you could circumvent that, I bought it and set it up carefully.
Wipe the drive and install from scratch. Hehe.
---
27,709 people following
Uncategorized
Personal Stories, Advice, and Support
New Post
Associated Forums
Topic Members