This post may contain Mildly Adult content.
Anyone else think it's stupid that they're pushing ahead with the U.S. census during a pandemic?
Actually the census is used for funding to different states. They need the accurate numbers to get the right funding.
@
Luchs
Actually the census is pretty important right now. The states really need the funding to deal with this crisis and if the numbers aren't correct then we're not getting the funding needed.
@
Jakefromnj
I'm looking at more long term values to funding. In the middle of this crisis everything I hope is being expedited based on real-time requests. If they were going to disperse funds today based on population size for a state or county and they needed a count, they'd be using past data from the last census taken, as the current census hasn't been completed and compiled.
@
Luchs
our governor was actually begging people to get their census to get the right funding lol
I thought they were going digital... ? Anyway with a mask and gloves it's probably fine, nurses do it and they are face to face with death daily......
@
lovelywarpedlemon
I'm talking more along the lines of changing population numbers. In hard hit areas the numbers could be drastically different than the data they've input thus far.
Nope , the law is the law and demographics have changed the last 10 years
I think they have to legally do the census because of laws. I did mine online and my elderly parents did too. I would say they will delay sending out census workers to the homes that didn't respond. There will probably be a delay in the data too.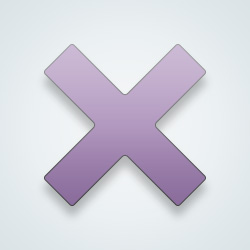 SW-User
[c=#4C0073]in just 2 to 3 weeks from now, everything will change in US ..
i hope it's not too late by then[/c]
[c=#359E00]you mean those 5000 deaths are fake?[/c]
@
YukikoAmagi
no, I mean those counties that have been counted may be fewer in population at the end of this thing. Accuracy will be compromised.
---
27,650 people following
Uncategorized
Personal Stories, Advice, and Support
New Post
Associated Groups
Category Members