I hate when I'm on the phone venting to someone and they just listen
Absolutely understand that. Pouring your heart out and barely getting a "yes" and "that sucks", to me personally, well... that sucks.

I've had the sort of opposite happen. Someone vents to me, I give advice, they get utterly pissed off at me because all they were really looking for was someone to listen and support/agree. They didn't actually want advice.

That makes me a bit more hesitant to give people advice when they come to me to vent. Unless they make it clear in advance, I actually have to try to interpret what they want first - if they are looking for advice or just someone to vent to - and even then I sometimes get it wrong.
Truth hurts to those who are in denial of the truth [@822756,PirateMonkeyCabinet]
My favourite thing to do is is go "what do you want me to say!?"

Hahahahahaha
Just say it I'm the most accepting shen advice is being giving and I follow through with some of it. I take bits and pieces Nd try it @5thApprentice]
At least you have people to vent to. My so called "friends" don't even listen or acknowledge me.
[@887187,Curiousity] I agree and if you want to vent and need help then I'll be here.
I'm just in my feelings I'll inbox you [@476293,Beatbox34]
[@887187,Curiousity] Sure as you please 🙂
Honestly I don't mind listening to someone for a little bit as they talk TO me. However once they start going on and talk AT me, then I loose interest. There is a difference between venting and just holding a one way conversation.
[see and I let people vent to and I give them advice then I go back to venting let them speak and go back to venting but still at the same time we fill each other cups but seem like I'm the only one filling peoples cups @Laughman]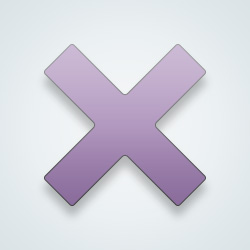 SW User
Some people can't win no matter what they do lol
---
27400 people following
Uncategorized
Personal Stories, Advice, and Support New Post
Associated Groups
Category Members