Are you a clutterbug/hoarder?
Yes. My mom passed away 10 years ago, the house had been in the family 70 years. My (now) husband moved here with his household goods. And I've been hoarding for decades. We filled two dumpsters, donated & gave away and still too much stuff. I was watching "Hoarders" one day and one of the shrinks said, "It's very difficult for artists and craftspeople because they can think of a use for ANYTHING." So that's my new excuse. Finally got to the point where it's just in the basement - rest of the house is good / normal.
I hold onto things for "sentimental" reasons. 😅
Because my work involves dealing with other people's STUFF definitely NOT. I like a organized space and any collections I have are properly organized or displayed. To much stuff makes me feel chaotic and negative and getting it sorted out feels great.
My dad was a hoarder, so I tend to not hold on to much myself. However, I am the keeper of all the family photos and writings that no one else wanted. I enjoy digitizing old images. It's a real past time for me.
Yes, especially all those clothes that I just [b]know[/b] will fit again one day! 🙄
[@910977,Piper], I am guilty of that too. Why do we do it? It really takes a lot of effort for me to finally let go of that dress that fit me so well 10 years ago.
[@711251,Peapod] Because...just in [i]case[/i]! 🙃
No. I'm very quick to throw things out if I haven't worn it or used it for a couple of years. I don't like clutter.
I hate clutter. It attracts negativity. So no clutter for me. 🙂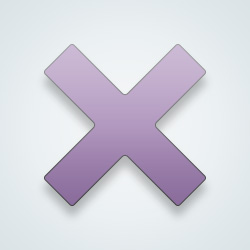 SW User
I don't even have lots of things to hoard.
---
27454 people following
Uncategorized
Personal Stories, Advice, and Support New Post
Associated Groups
Category Members