This post may contain Mildly Adult content.
Lots of people disagree with the commodification of humans.
(and would like it to stop...)
[@417823,lovelywarpedlemon]
Modern slavery and human trafficking are byproducts of it!
Its how you look at it really, it can be considered objectification but if the woman partaking has full understanding and uses it as empowerment then there's no problem.
You can't control how the people viewing the pictures are going to look at her but that's the same with even leaving the house.
There's always going to be people who view you as something less than human and women do cop it more because of the males sexual brain detaching from the emotional and certain cultures where a woman's sexuality is seen as a threat to male power therefore she must be nothing more than a slut... Fuck them... So many successful people know this and they do not care, you can't change that human beings are predatory and judgmental
Isn't this an issue for all humans, including men and children who work as models, as opposed to just women? Although, taken to an extreme, is it objectifying someone to have them demonstrate a product, or be a teacher, or even a parent? I know that sounds strange but, ultimately, what do we actually want the world to look like?
[@24313,GlassDog]
Women's bodies are used to advertise almost everything now! There are even adverts showing women having oops moments, when incontinence affects men equally! It's that weaker vessel bs again!
[@842918,Tsamis] Yeah, it's true, and it does seem to be that we push ever further in dehumanising humans and turning them into drones to perform units of work, without considering their rights (either as women, or as people). I completely agree with what lovelywarpedlemon said and I should probably just have hearted her answer, rather than start one of my own.
If the models choose to model it and people choose to buy the products/clothes then why should there be an issue? Nobody is being coerced into it.
And where does it stop? ANY form of advertising showing a human being (or animal!) should be banned???
Life should be about choice.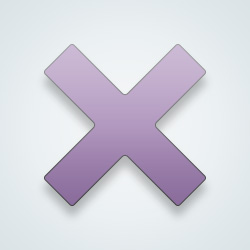 SW User
Yes, but maybe this is materialistic of me, I quite like the idea of a beautiful woman covering the front page of a magazine; it's predatory, and misogynist, when I need that cover of a magazine to display that sexiness. There simply exists no way for the culture of nothing goes, like a religious statement, and only what exists on the front of those pages? A healthy sexual relationship in themselves, to me, is not decrying those photographs but teaching people to appreciate people.
No they aren't sexually abusive. I believe in ethical erotica, porn and modelling - where the models are treated with respect and paid fairly. Though few and far between, such agencies and companies exist. Now, there's less pressure to speak out against abuse and mistreatment, where say 10 years ago you would've been powerless in the industry. Pay for your porn, basically. Free porn is exploitative.
This is a gross over-simplification.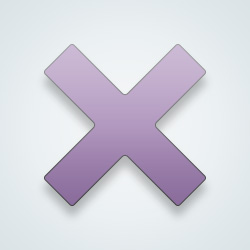 SW User
[@521796,MethDozer] Want to digress if you are going to use fancy terms?
---
27468 people following
Uncategorized
Personal Stories, Advice, and Support New Post
Associated Groups
Category Members