If you could see a particular event in history safely, what would it be ?
I would have loved to have been on the hill side when Christ fed 5000 men and their families with 2 fish and 5 loaves of bread and witnessed how they picked up 12 baskets full of left overs from that ,,(Either time ,He did it more than once )12 baskets of scraps ,1 for each tribe ,from 2 fish and 5 loaves of bread

Or there when Christ called His dead cousin out of the grave dead for 4 days
,or raised the little girl from the dead .but Christ said she just slept .
Or when He cleared the temple with a whip ,
Or watching Him denounce and rebuke the religious leaders
(Christ hated religion too, man had perverted His word as prophecy said they would )
Or an event many seem to overlook ,
"The conversion of Saul" ,a devout Roman who was the most zealous at killing Christians ,Who had went to the high priest for a "decree" , to bring all men ,women and children who professed Christ back in stocks and bonds,
back to Jerusalem to be publicly put to death ,executed to once and for all put an end to all this "Christ saying He was the son of God ,the one foretold "
King of the Jews ,"Christ ,the Messiah "
(Had he been successful ,Saul could have ended Christianity )
BUT, he comes back teaching about Christ himself .and now 2000 yrs later ,we still are too,,Satan did not kill the son of God or His message .
He proved He was the son of God ,He converted Saul .3 1/2 yrs after the cross
Exactly when prophecy said the Gospel would now go to the Gentile too .
He is alive and Saul a devout Roman attested to it !!!!!(and 500 right after His resurrection from the grave .
Why would Saul give up such a position for a "Fairy Tale " ?
Go from a very loved man to become the persecuted ?
The Christians were scared to death of him ,how did his letters to them become the new Testament ?
And his trial as famous as the trial for Christ ,where the Jews picked a murderer over their Messiah ,Saul's conversion was no small event either .
I would have loved to have been there and witnessed .
His trial before Agrippa , when Agrippa said
"Saul I think to much education has made you mad "
(Saul was highly educated and DEVOUT in the pagan religion of his fathers and forefathers ,This was no minor event )
And Paul now is it ? you are so convincing ,you almost persuaded me to believe in this Prophet called Christ the King of the Jews ,"I almost believe you "

(Paul was mocked for now saying he had met a man crucified by His own people ,and the ones entrusted with scripture ,"The Word of God " Why did they not know their King when they looked upon Him ?But Saul ,a killer of Christians did ?
*(because there was no God in them ,they were wolves in sheep clothing
from their father satan ,
for this point in time Saul was born ,no one could have done what he did ,
and bear witness to the fulfill of the death and Resurrection,
proof of the broken covenant between God and His people ,
Christ was indeed the promised Messiah ,,Paul said so .
The Word made flesh ,God the Creator , Melchizedek and Christ
Christ ,the chief corner stone the builders rejected ,,,Not Peter

I would have loved to have seen the religious leaders ,when all the men they killed got out of their graves ,as a testament against them ,and the veil of their precious temple torn in 2 ,,showing God was no longer in the Most Holy place
And the prophecy of the destruction of their temple (Fulfilled in 70 As )
was yet to come ,,
and Rome would eventually convert them ,not the other way around ,,,they did not confess Christ ,thats why they became slaves again
I would love to have witnessed events some think are only Christian teachings
Actually ,they were also secular ,historical events ,purposely hid from the world
But now they are no longer hidden ,but men not wanting to be wrong will kill to keep them hid ,The truth will be known ,and His will be set Free
That event as well as the return of Christ ,thats what I long to see
If there really was a specific cataclysmic event that caused the Cambrian extinction, like a nearby supernova, that'd probably be pretty incredible to see.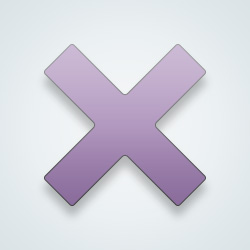 @SW-User Would be very interesting to find out.
---
27,681 people following
Uncategorized
Personal Stories, Advice, and Support
New Post
Associated Forums
Topic Members